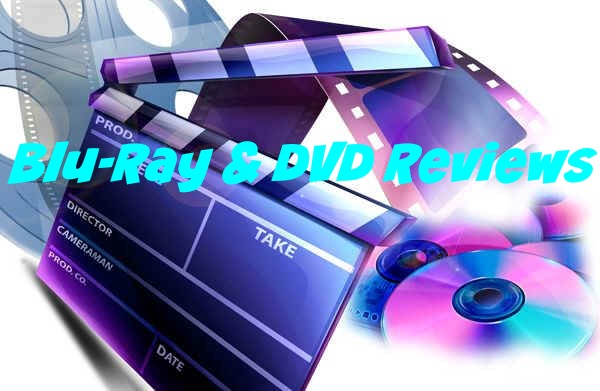 SALT LAKE CITY, May 31, 2016 (Gephardt Daily) — Three film are being released for home viewing today.
"Triple 9" is a police thriller starring Casey Affleck, Norman Reedus and Chiwetel Ejiofor. The film opened Feb. 26 and took in a total of $12.6 million in box office for its theatrical run.
"Pride and Prejudice and Zombies" starring Lena Headey and Lily James, took on the Jane Austen classic, but audiences didn't show much interest in the film, as the box office numbers would indicate. "Pride and Prejudice and Zombies," which opened Feb. 5, had a total domestic box office of just $10.9 million.
Also brand new for rent or purchase is "Race," the bio-pic focusing on athlete Jesse Owens as he took on Hitler's Germany at the 1936 Summer Olympics. The film opened Feb. 19 and had a domestic total of $19.1 million.

"Triple 9"
Starring: Casey Affleck, Norman Reedus and Chiwetel Ejiofor
Rated R
In "Triple 9," a crew of dirty cops is blackmailed by the Russian mob to execute a virtually impossible heist. The only way to pull it off is to manufacture a 999, police code for "officer down."
Despite the film's better-than-average cast, which includes Chiwetel Ejofor, Kate Winslet, Casey Affleck, Norman Reedus and Anthony Mackie, the film just can't seem to generate any interest in the caper or the characters.
Filmed in a very dark and gritty style, which covers up a lot of the action, and with a very confusing plot line, "Triple 9," takes too much effort to watch.
The film gets a D and is rated R.
"Pride and Prejudice and Zombies"
Starring: Lily James and Lena Headey
Rated: PG-13
Jane Austen's classic tale of the tangled relationships between lovers from different social classes in 19th century England is faced with a new challenge: an army of undead zombies.
After the initial plot setup as the premise of the film is revealed, the movie just becomes a monotonous drone. There's nothing here but a gimmick without heart or style.
"Pride and Prejudice and Zombies" never becomes fun or touching or anything, for that matter. The film is as lifeless as one of its zombies ─ all movement and no heart.
The film gets a D and is rated PG-13.
"Race"
Starring: Jason Sudeikis and Stephan James
Rated PG-13
"Race" stars Stephan James as Jesse Owens, whose quest to become the greatest track and field athlete in history thrusts him onto the world stage of the 1936 Olympics, where he faces off against Adolf Hitler's vision of Aryan supremacy.
The film, although taking some liberties, is an inspiring sports biography about attitude and commitment.
As Jesse goes from being college sports star to Olympic athlete, he is coached and mentored by Larry Snyder, played by Jason Sudeikis in his first dramatic role.
The relationship between Snyder and Owens has a father-and-son feel to it, and it is that relationship that makes the film work.
But "Race" doesn't stretch itself too much beyond being a biopic. It allows us to witness German soldiers escorting Jewish people into trucks, tossing belongings onto the street and evicting people from their homes.
Then the film returns to Jesse training with his coach. In those moments, the film becomes uneven and incomplete in its storytelling.
As a sports film, "Race" does its job and inspires, but misses the mark as it could have been a deeper statement about bigotry and intolerance.
"Race" gets a B and is rated PG-13.