August 20, 2015 (Gephardt Daily) – Bud Yorkin died at his home on Tuesday from natural causes, news outlets have reported.
Yorkin is remembered as the director of TV shows "All in the Family," "The Jeffersons," and "Diff'rent Strokes" with his association with Norman Lear.
Lear and Yorkin ended their partnership sometime in the mid 70's and Yorkin teamed with Saul Turteltaub and Bernie Orenstein to create Toy Productions. The trio produced "What's Happening," and "Carter Country,"
After working as a director on the Martin & Lewis show, Yorkin went on to direct numerous variety shows for Dinah Shore, Tennessee Ernie Ford and Fred Astaire. He moved into directing and producing specials featuring top stars including Danny Kaye, Jack Benny, Dick Cavett, Bobby Darin, Don Rickles, Carol Channing, Andy Williams, Robert Young and Duke Ellington.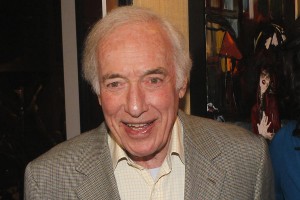 Yorkin directed a few films which include the 1967 satire "Divorce American Style" with Dick Van Dyke and Debbie Reynolds and (one of my personal favorites) the 1970 historical spoof " Start the Revolution Without Me," starring Gene Wilder, Donald Sutherland and Orson Welles.
Yorkin also was the executive producer of Ridley Scott's "Blade Runner," and was working on the upcoming sequel for 2016.
It was Yorkin who discovered an untapped market for TV comedy by "importing" British TV shows like "Till Death Do Us Part," which became "All in the Family"
All in the Family became was one of the most controversial and talked about TV series in history. It was among the first to feature controversial political, sexual, race and cultural topics.