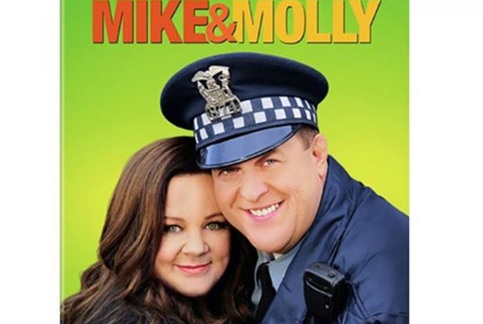 PASADENA, Calif., Jan. 12 (UPI) — CBS announced Tuesday that Mike and Molly, starring Melissa McCarthy and Billy Gardell, is in its final season.
The network's entertainment president, Glenn Geller, confirmed the cancellation at the Television Critics Association press tour, offering his respects to the family sitcom's cast and crew.
"Mike and Molly, listen, these decisions are really challenging, and I have a tremendous amount of respect for Chuck [Lorre], Al Higgins, Melissa, Billy — the whole cast and crew," he said. "But I can confirm that this will be the last season ofMike and Molly."
News of the show's fate leaked in December, prompting those associated with the project to express strong feelings about the decision.
Actress Rondi Reed, who plays the mother to Gardell's character, Mike, posted on Facebook "Before you hear it elsewhere (and some already have) this is the final and 6th Season of Mike and Molly on CBS," she wrote.
"It is also a shortened season (13 episodes) after the announced full renewal of 22 episodes back in March by the network. We are done taping as of January 27th 2016 and I am not sure exactly when/if the episodes will be aired."
"I was shocked and heartbroken when @CBS canceled #MikeAndMolly," star McCarthy, who rose to A-list status since the show's launch in 2010, wrote on Twitter Dec. 14. "I would have shot this show for 50 more years. I'll miss my 2nd family."
Co-star Gardell mirrored the sentiment on Twitter, writing "Thank you everyone who supported us."
Mike and Molly will wrap production of its final episode on Feb. 1.