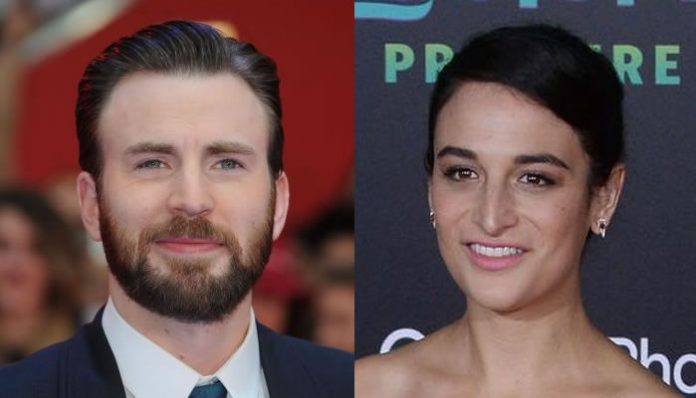 NEW YORK, June 27 (UPI) — Chris Evans and Jenny Slate made their red carpet debut as a couple over the weekend.
The 35-year-old actor and 34-year-old actress attended the New York premiere of "The Secret Life of Pets." Slate voices Gidget, a Pomeranian, in the new animated movie.
"The Secret Life of Pets was fantastic! @jennyslate was a personal favorite. @KevinHart4real was hilarious too. Be sure to check it out!" Evans tweeted after the event.
The "Captain America" star and Slate were all smiles as they posed for photos inside Lincoln Center. The actress adorably gushed about her new beau while speaking to Entertainment Tonight.
"It's kind of like I got my dream 7th grade boyfriend," she said. "We didn't know each other growing up, but we grew up about half an hour away from each other. We've been friends for a while."
Evans and Slate met on the set of "Gifted" in October and were first romantically linked in May. The pair had given a joint interview on actress Anna Faris' podcast the month previous.
"I didn't know what to expect when I met Chris," Slate said at the time. "He's a giant man with huge muscles and he's Captain America. How could we ever connect? … [But] the first night that we hung out, I was like, 'Wow, I could hang out with Chris for, like, 90 hours.'"
Slate and husband Dean Fleischer-Camp announced their split in May after more than three years of marriage. The actress is known for "Parks and Recreation" and "Married," while Evans plays Captain America in the Marvel cinematic universe.