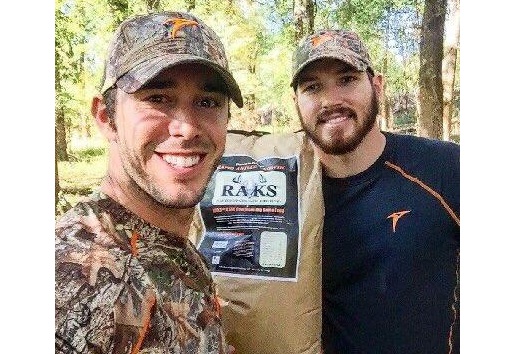 KAW LAKE, Okla., Dec. 29 (UPI) — Backroad Anthem lead singer Craig Strickland is still missing after the body of his friend, Chase Morland, was retrieved from a lake Monday in Oklahoma.
The two disappeared after a planned duck-hunting trip in the foul weather-stricken state, according to 29-year-old Strickland's father Randy, who reportedly alerted the band Sunday night.
Monday evening, Backroad Anthem announced on their Facebook page the day's search had been called off for the night, while a sonar-fitted boat will be brought to the lake the following day.
"We are trying to think of a scenario where he is still alive," the band wrote. "Hoping against the odds … We are devastated. Only God & time can put us back together."
They added an earlier note of condolences for the death of Morland, 22, who had been a close friend of the singer.
"Everyone please say special prayers for the family of Chase Morland," the band wrote. "They were very close friends and it is such a heartbreaking loss."

Just before leaving for the trip, the late Morland tweeted an ominous messageuncannily foreshadowing the subsequent events.
"In case we don't come back," he said. "[Craig Strickland] and I are going right through Winter Storm Goliath to kill ducks in Oklahoma #IntoTheStorm."