BURBANK, Calif., April 25, 2016 (Gephardt Daily) — "Criminal Minds" longtime casting director Scott David was relieved of his duties Thursday, the day after The Hollywood Reporter published an investigation into the television industry's proliferation of casting "workshops" that encourage actors to pay for access to potential auditions.
The story quoted David and also featured his portrait.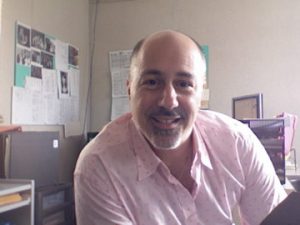 A notable casting director in Hollywood, David also ran The Actors Link, which charged a fee to actors looking for work on his show.
According to The Hollywood Reporter, Touchstone Television, the production company over "Criminal Minds," confirmed David's departure. The studio did not release any information about the reasons for the termination.
The Hollywood Reporter's investigation revealed more than 24 companies offering more than 450 sessions in a month's span during pilot season.
The Krekorian Talent Scam Prevention Act, passed in 2009, was meant to outlaw or at least curtail egregious practices by workshop businesses. Yet the Los Angeles City Attorney's office has yet to prosecute a workshop case since the legislation's implementation.
In the Hollywood Reporter article representatives for several actors said why it was important to encourage clients to consider workshops at his North Hollywood-based The Actors Link.
"Scott David is a very big casting director," said agent Courtney Peldon of Aqua. "You're not necessarily going to get in front of him [without attending his classes]. They can be a wonderful way."
"Everything in this business is based on relationships. If it's the only way to make an impression, then you've got to use what you've got to use," said Gigi Garner, a talent manager.
Casting director Dea Vise said, "The problem is we're paid by the producers to find actors. So how dare we be paid by the actors? That's double-dipping."
For his part, David, who has taught classes not just at The Actors Link, but with other operators in Los Angeles as well, saw nothing wrong with workshops when speaking with The Hollywood Reporter about the issue over lunch in a recent interview.
"It's about marketing yourself," he said of the classes' intent. "These workshops are a gymnasium for the actors to learn about casting directors, to learn the process, to alleviate certain fears, to create relationships, to link themselves together with all sorts of people and market themselves."
The Hollywood Reporter goes on to say David does have people in his corner. One such person is Doug Morency, who states,  "I was able to get my first gig, even before I was represented, because of a relationship I started in a workshop. It was Scott David for Criminal Minds."
Morency continued, "And if I hadn't taken these workshops, that gig never would've happened." Morency has since started his own workshop company, Connect Studios, in Burbank.