Dukes of Hazzard's 'General Lee' Gets a Paint Job
Golf pro and "Dukes of Hazzard" collector, Bubba Watson said in a tweet that he'll swap the Confederate flag atop his 'General Lee,' the well known car from the TV show "Dukes of Hazzard," for an American flag.
Watson's tweet read: "All men ARE created equal, I believe that so I will be painting the American flag over the roof of the General Lee  #USA"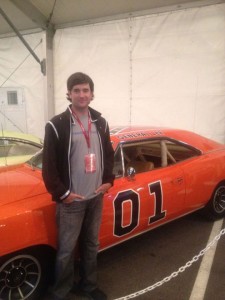 Watson purchased the 'General Lee' used in the first episode of the TV show in 2012.
Watson was at the famed Barrett-Jackson automobile auction and picked up the car there, which he called his "dream car," for $110,000.
There were plenty of General Lees, but his was very special as it's the one that jumped the police car in the series opening credits.
It was totaled in the jump, but restoration brought it back to life over the course of 16 months.
Watson's tweet is in response to 'TV Land's' announcement that it would stop airing "The Dukes of Hazzard" reruns because of the prominence of the flag in the show.
After the killings at Emmanuel AME church in Charleston, S.C. the Confederate flag has been under scrutiny. The murders in the  church were carried out allegedly by Dylann Roof, who has a history of white supremacy.