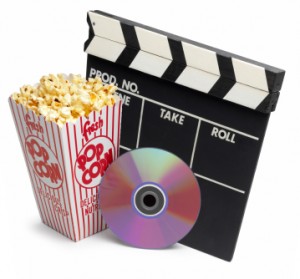 SALT LAKE CITY, Utah, Feb. 9, 2016 (Gephardt Daily) — Three major releases hit home today.
Daniel Craig stars in "SPECTRE," in what may be (according to the actor's recent statements) his last James Bond film.
The other major releases are "Crimson Peak," a gothic horror film, and "Grandma," starring Lily Tomlin as a caustic elderly woman dealing with her granddaughter.
Also being released for home viewing today are the independent film "99 Homes," "Freaks of Nature," and "The Leftovers Season 2."
"SPECTRE"
Starring Daniel Craig, Ralph Fiennes and Christoph Waltz
Rated PG-13
A cryptic message from Bond's past sends him on a trail to uncover a sinister organization. While M battles political forces to keep the Secret Service alive, Bond peels back the layers of deceit to reveal the terrible truth behind SPECTRE.
Despite all its pre-release hype, this James Bond film needed more action and more plot.
The film just didn't give us the "Bond" we are looking for. Instead "SPECTRE" gave us a lighter and more comical 007, similar to the Roger Moore films of the 1970s and '80s.
"SPECTRE" gets a C and is rated PG-13.
"Grandma"
Starring: Lilly Tomlin and Julia Garner
Rated R
Lily Tomlin stars as Grandma Elle whose granddaughter Sage unexpectedly shows up needing $600 bucks before sundown. Grandma and Sage spend the day trying to get their hands on the cash as their unannounced visits to old friends and flames end up rattling skeletons and digging up secrets.
"Grandma" is an unexpected tour-de-farce by Lily Tomlin, backed by a great cast and writing.
The film deserves a B and is rated R.
"Crimson Peak"
Starring: Tom Hiddleston, Mia Wasikowska and Jessica Chastain
Rated R
Edith Cushing is running away from a childhood trauma. She marries Thomas Sharpe, a mysterious stranger. She comes to live with him and his sister, Lady Lucille Sharpe. She starts to find out that the Sharpe's home is filled with ghosts.
The film is a visual masterpiece with a great ensemble cast. Tom Hiddleston, Mia Wasikowska and Jessica Chastain all put in terrific performances. But terrific performances aren't enough as the film's pacing gets slower and slower until it's a plodding mess.
The ending, which the entire film should have built into, is predictable and tacked on.
All in all the film is a bit laborious to watch. It gets an average C and is rated R.