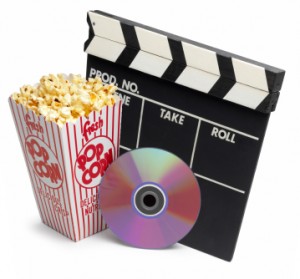 HOLLYWOOD, Feb. 1, 2016 (Gephardt Daily) — Three major films hit DVD and Blu-Ray today.
"Bridge of Spies," a cold war thriller directed by Steven Spielberg and starring Tom Hanks; Sandra Bullock's dark comedy, "Our Brand is Crisis"; and Vin Diesel as "The Last Witch Hunter" are the main releases.
Also being released today, but not reviewed, are the Bill Murray film "Rock the Kasbah," and "Suffragette," starring Meryl Streep, Carey Mulligan and Helena Bonham Carter.
"Bridge of Spies"
Starring: Tom Hanks
Directed by: Steven Spielberg
Rated PG-13
Tom Hanks stars in this "based on a true story" film about James B. Donovan, a lawyer recruited by the CIA to negotiate the release and exchange U-2 spy-plane pilot Francis G. Powers, who was taken prisoner after his plane was shot down by the Soviet Union during a mission, with a KGB intelligence officer Rudolf Abel arrested for espionage in the United States.
Directed by Steven Spielberg, Hanks shines in the role and proves, once again, he can do just about anything.
The story is compelling and director Spielberg takes his time to tell it. The film does a great job to convey the paranoia of the cold war era and the methodology of the information gathering during that time. The only problem with "Bridge of Spies" is in its uneven pacing.
Bridge of Spies" gets an A – and is rated PG-13.
"Our Brand is Crisis"
Starring: Sandra Bullock and Billy Bob Thornton
Rated R
Sandra Bullock stars as a political campaign advisor who is sent to the war-torn lands of South America to help install a new leader. But, once there, she comes face to face with an old rival working for the opposing candidate.
The film is unbalanced as it goes from funny political jokes and political dirty tricks to some serious soul searching and sexual innuendo.
Bullock seems uncomfortable as "Calamity" Jane Bodine, who went into a self-exiled retirement after a campaign went wrong. Jane is talked into coming back out of retirement to help a losing South American presidential candidate win an election and redeem herself.
There is something of a misfire with the role that is a little off-putting, as if Bullock were hold the character at an arm's distance all the way through the film.
On the other hand, perfectly cast is Billy Bob Thornton as Pat Candy, her opponent. Thornton's character is devilishly comfortable with what he has to do to win an election.
And therein lies the conflict between the two. Like an old western, you have the two gunfighters, one very confident, the other not so sure. And when they draw only one will be left standing.
In the end, the film seemed desperate to be entertaining.
It gets a B- and is rated R.
"The Last Witch Hunter"
Starring: Vin Diesel and Elijah Wood
Rated PG-13
In the film, Vin Diesel is a warrior who kills a powerful witch. As she dies, she curses him with immortality. He wanders the planet killing witches. When he learns the original witch he slayed has been resurrected, he seeks revenge.
"The Last Witch Hunter" is exactly what you'd expect it to be: a sword and sorcery tale taking place in the modern world with Diesel leading the charge with steely-eyed determination.
The problem is the film really takes itself much too seriously to be enjoyable.
It gets a C and is rated PG-13.