PARK CITY, Utah, Jan. 26, 2016 (Gephardt Daily) — Fox Searchlight Pictures presidents Nancy Utley and Stephen Gilula announced the company has acquired worldwide rights to writer, director, producer and star Nate Parker's powerful slave drama "The Birth of a Nation." The film received a standing ovation following its Sundance Film Festival debut.
The film stars Parker, Armie Hammer, Penelope Ann Miller, Jackie Earle Haley, Mark Boone Jr., Colman Domingo, Aunjanue Ellis, Dwight Henry, Aja Naomi King, Esther Scott, Roger Guenveur Smith and Gabrielle Union. The film premiered at the Sundance Film Festival and will be released wide in 2016.
"From the moment we saw this film we knew we wanted to join Nate Parker in fulfilling his vision as the film's portrayal of injustice is unfortunately still relevant today," said Gilula and Utley in a statement.
"His dedication and artistry in revitalizing Nat Turner's legacy and place in history has resulted in an extraordinarily compelling and moving film that delivers on every level. The ensemble cast, led by Nate Parker, is committed and exceptional."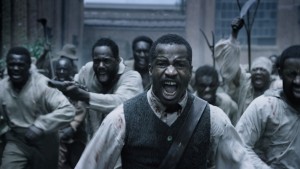 "It brings me immense joy and excitement to welcome the Searchlight team into our family," said Parker, who directed, wrote, produced and starred in the film.
"I embrace their shared passion for this film and its potential impact on our country and the world."
"On behalf of the cast, producers, executive producers and all those who came together and supported Nate Parker's vision, we're beyond thrilled to have found a home with Fox Searchlight, whose incredible marketing and distribution teams will ensure that this important and powerful film reaches its widest audience," said Phantom Four's Kevin Turen, Mandalay Pictures' Jason Michael Berman, Bron Studios' Aaron L. Gilbert and Preston Holmes, in a prepared statement.
Set against the antebellum South,"The Birth of a Nation" follows Nat Turner, a literate slave and preacher, whose financially strained owner, Samuel Turner, accepts an offer to use Nat's preaching to subdue unruly slaves. As he witnesses countless atrocities ─ against himself and his fellow slaves ─ Nat orchestrates an uprising in the hopes of leading his people to freedom.
The deal was brokered by Fox Searchlight's executive vice president of business affairs Megan O'Brien and senior vice president of acquisitions and co-productions Ray Strache, with WME Global and Christian Simonds and Jared Bloch of Gray Krauss Stratford Sandler Des Rochers on behalf of the filmmakers.
Fox Searchlight Pictures is a specialty film company that both finances and acquires motion pictures. It has its own marketing and distribution operations, and its films are distributed internationally by Twentieth Century Fox. Fox Searchlight Pictures is a unit of 21st Century Fox.