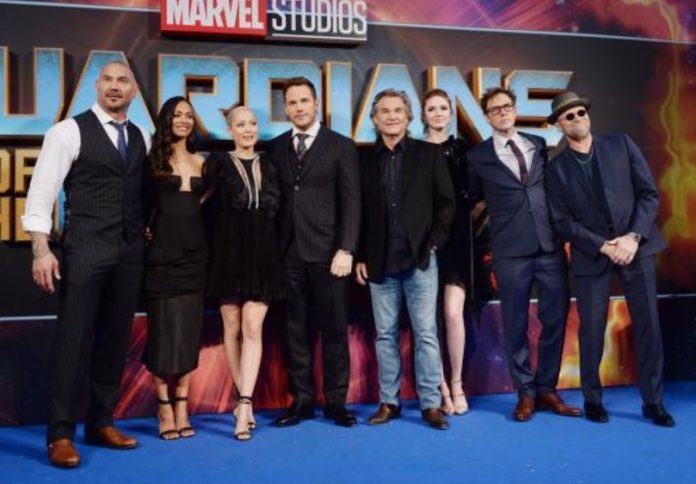 May 14 (UPI) — "Guardians of the Galaxy Vol. 2" is the No. 1 movie in North America for a second weekend, earning an additional $63 million in receipts, BoxOfficeMojo.com announced Sunday.
Coming in at No. 2 is "Snatched" with $17.5 million, followed by "King Arthur: Legend of the Sword" at No. 3 with $14.7 million, "The Fate of the Furious" at No. 4 with $5.3 million and "The Boss Baby" at No. 5 with $4.6 million.
Rounding out the top tier are "Beauty and the Beast" at No. 6 with $3.9 million, "How to be a Latin Lover" at No. 7 with $3.8 million, "Lowriders" at No. 8 with $2.4 million, "The Circle" at No. 9 with $1.7 million and "Baahubali 2: The Conclusion" at No. 10 with $1.6 million.