Gungho Online Entertainment America Enters Partnership with Camouflaj
El Segundo, Calif. – June 22, 2015 (Gephardt Daily)  – GungHo Online Entertainment America, Inc.(GOEA), a multi-platform publisher for the online gaming community, today announced that the company has entered into a partnership with premier independent studio Camouflaj to promote and publish future titles, including upcoming episodes of the critically acclaimed stealth action game République.
Created by the industry veterans of Camouflaj, a studio founded by former Halo 4 creative director and Metal Gear Solid 4 producer Ryan Payton, previous episodes of the Orwellian adventure has received praise from critics for its brilliant storytelling and creative gameplay mechanics.
The Camouflaj publishing partnership and addition of République further positions GungHo Online Entertainment America as a growing and diverse publisher that appeals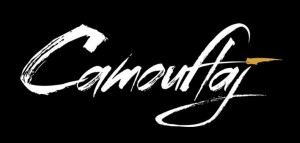 to a wide variety of video game players. This partnership enhances the company's U.S. growth after the continuing success of its top-selling mobile game Puzzle & Dragons and positive reception of "Puzzle & Dragons Z + Super Mario Bros. Edition" building on the momentum for GungHo's upcoming mobile, console, and PC titles.
"Camouflaj's rapidly growing reputation for creating thought-provoking, yet accessible content perfectly aligns with GungHo's vision for our expanding game portfolio," said Jun Iwasaki, CEO of GungHo Online Entertainment America, Inc. "We've been longtime fans of République, especially its sophisticated writing and the atmospheric world, which is why we're so excited to work together with Camouflaj moving forward."
"GungHo Online Entertainment America shares our vision of bringing core gaming experiences to the global market," said Ryan Payton, founder of Camouflaj. "Bridging our years of AAA development experience and GOEA's broad reach and excellent track record, we hope to define a new generation of top-tier entertainment together."
 For information on GungHo Online Entertainment America, visitwww.gunghoonline.com.
For more information on Camouflaj and République, visit www.camouflaj.com.