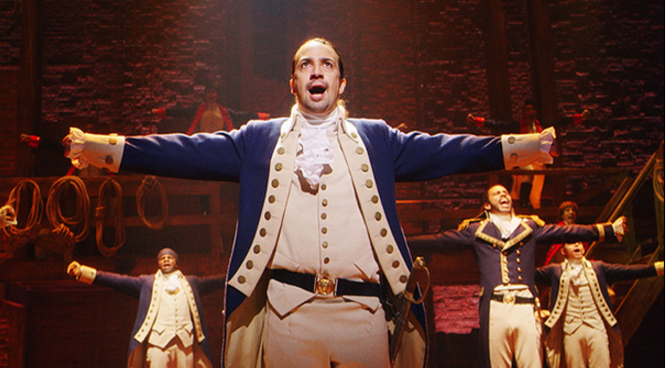 SALT LAKE CITY, Utah, June 12, 2016 (Gephardt Daily) — "Hamilton," which at Sunday night's Tony Awards won the title of Best Musical as well as awards in 10 other categories, will send a touring production to Utah as part of the 2017-2018 theater season.
The news was announced locally after the Tony's broadcast. No "Hamilton" dates have been announced, and the tickets will be offered to 2016-2017 series subscribers before they go on sale to the general public.
Details will be announced at a later date, according to MagicSpace Entertainment, which manages the Zions Bank Broadway at the Eccles series, formerly known as Broadway in Salt Lake City.
Steve Boulay, MagicSpace COO, said getting "Hamilton" is a major achievement.
"Salt Lake City will be one of the first cities in North America to see 'Hamilton' outside of Broadway," Boulay said. "This is thanks to everything our community has done to realize the dream of opening the George S. and Dolores Doré Eccles Theater.
"Everyone involved in the project over the past many years should be very proud and very pleased."
"Hamilton," with book, music and lyrics by Lin-Manuel Miranda, is based on Ron Chernow's biography of the founding father, who became George Washington's right-hand man during the Revolutionary War, then served as the new nation's first Treasury Secretary.
Featuring a score that blends hip-hop, jazz, blues, rap, R&B, and Broadway, "Hamilton" has been called the story of America then as told by America now.
Information about the 2016-2017 season is available at www.Broadway-at-the-Eccles.com.
Tickets may be purchased online, in person at 610 E. South Temple, or by phone at 801-355-5502.  Special, extended box office hours this week only, are Monday through Friday 9 a.m. to 6 p.m.