Haylie Duff Gives Birth to Baby Girl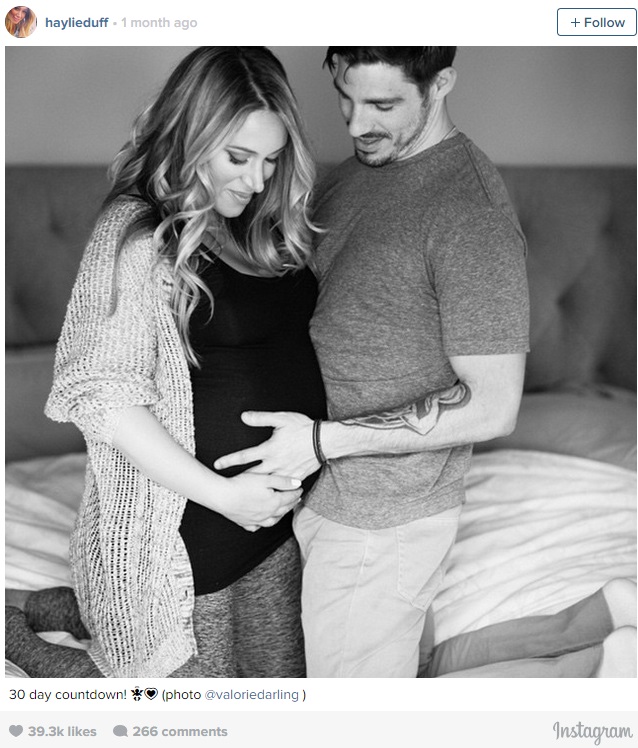 LOS ANGELES, May 12 (UPI) —
Haylie Duff
 officially joined motherhood a day after Mother's Day weekend.
The actress gave birth to her first daughter, Ryan, with fiancé Matt Rosenberg.
E! News reports that the The Real Girl's Kitchen host was taken to the hospital Monday morning to be induced for labor.
The new parents put wedding plans on hold as they waited for their baby girl to arrive. The couple got engaged in April 2014, and announced their pregnancy in December via Instagram.
"It's pretty cool to think our daughter is going to be at our wedding," the lifestyle blogger told People.
The new mom already had some practice in the baby department, due to her close relationship with younger sister Hilary Duff and her son Luca. The Lizze McGuire star threw a star-studded shower for her expectant sister back in March, with Lauren Conrad, Kaley Cuoco, Jenna Dewan Tatum and Beverley Mitchell in attendance.