LOS ANGELES, Aug. 23 (UPI) — Singer and actress Hilary Duff showed she still looks adorable in denim overalls years after her sitcom "Lizzie McGuire" ended.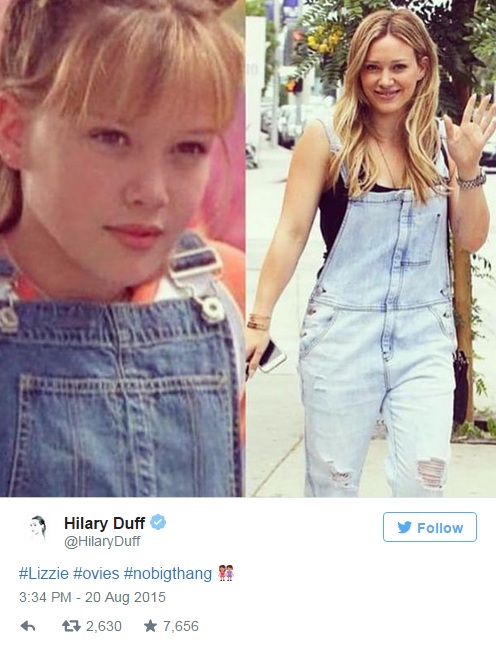 "#Lizzie #ovies #nobigthang," she tweeted alongside photos of herself as a child on the TV show and now as an adult. She is wearing denim overalls in both pictures.
Duff, 27, starred in the Disney Channel's teen series from 2001-04, as well as 2003's "The Lizzie McGuire Movie".