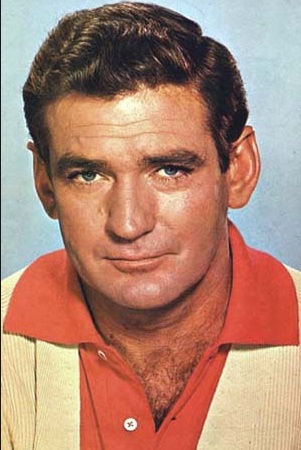 Actor Rod Taylor's Time Runs Out
[/one_fourth][three_fourth_last]
Hollywood actor Rod Taylor passed away due to natural causes on Wednesday. He was 84.
Born on January 11, 1930, in Sydney, Australia, Taylor's career spanned over six decades. His first leading role was in "The Time Machine" (1960). based on the science fiction classic by H.G. Wells. His filmography ran the gamut from voicing Pongo the dog in Walt Disney's "101 Dalmatians" (1961) to acting opposite Jane Wyman in the CBS television drama "Falcon Crest", to appearing in a cameo as Winston Churchill is Quentin Tarantino's revisionist World War II film "Ingloriuous Basterds" (2009).
But he was best known for his role as Mitch Brenner in the Alfred Hitchock classic "The Birds" (1963), where he starred opposite Tippi Hedren. "There are so many incredible feelings I have for him." Hedren said in a statement given to People magazine. "He was one of the most fun people I have ever met, thoughtful and classy. There was everything good in that man."
Taylor was surrounded by friends and family when he died and is survived by his wife, Carol, and their daughter, Felicia.
"My dad loved his work." Felicia, a former CNN correspondent, said in a an issued statement. "Being an actor was his passion — calling it an honorable art and something he couldn't live without."