November 12, 2015 (Gephardt Daily) – Jared Fogle will be in prison for well over a decade if prosecutors have their way, because they're asking the judge to sentence him to the max, TMZ is reporting.
The U.S. Attorney's Office in Indiana has filed legal docs, asking the judge to give Fogle 12 1/2 years in federal prison. Under the plea bargain agreement, the range was between 5 – 12 1/2 years, subject to the judge signing off.
TMZ went on to report that prosecutors laid out why his child porn conviction is so heinous … "there was an enormous amount of child porn in the various devices of Fogle and Russell Taylor, including 5.6 terabytes of data. There were 16 smart phones, 6 laptops, 22 DVDs, 159,634 text messages, 3,394 videos and 47,623 pictures."
The Feds say they ID'd 12 victims of child porn and two victims of child prostitution.
The documents say Taylor provided drugs and alcohol to induce the minors into engaging in sex acts, and Fogle didn't report it because he wanted to see the pornography Taylor produced.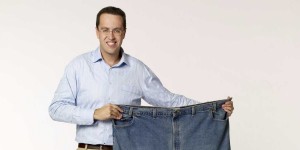 And two files were found in Fogle's phone with the actual first name of the minor victim.
The legal documents say Fogle would pay minors to engage in sex acts in hotel rooms, and did it twice in New York.
And according to the docs, Fogle had contact with a 16-year-old prostitute he met on Craigslist.
The docs say although Fogle has paid prostitutes hundreds of times, they've only found two minors in the bunch, but are still looking.