LOS ANGELES, Aug. 5 (UPI) — Jenna Jameson is expecting baby No. 3.
The 42-year-old former adult film star announced she's pregnant and expecting with fiancé Lior Bitton in a series of Instagram posts Thursday.
"It's official! I'm pregnant!" Jameson wrote before joking of her baby bump, "This is either from Cinnabon delights… Or I'm pregnant… LOL oh yeah, both! #cravings @liorbitt."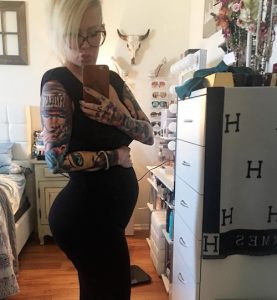 The child will be Jameson's first with Bitton, whom she started dating in 2015. She is already mother to 7-year-old twin sons Journey and Jesse with ex-partner and MMA fighter Tito Ortiz.
"[Lior] and I are over the moon. God has blessed us," Jameson told People. "I can confirm that it's only one baby this time (thank goodness)! I'm looking forward to a fun, healthy pregnancy."
Jameson appeared in over 100 pornographic films before retiring in 2008. She shared her story in the 2003 autobiography How to Make Love Like a Porn Star: A Cautionary Tale, which spent six weeks on the New York Times Bestseller list.
"I don't know exactly what I'm going to say to my sons, but I do know that I want them to understand that their mother loves them," the star told Oprah Winfrey in 2009. "I don't care what people think."