Jennifer Lawrence and Bradley Cooper Team up Again!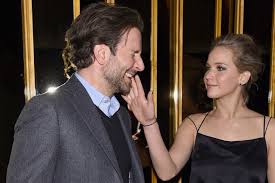 Hollywood, July 15, 2015 — (Gephardt Daily) –Once again Jennifer Lawrence teams up with Bradley Copper for her new film "Joy." Lawrence and Cooper have co-starred in "Serena," "Silver Linings Playbook" and "American Hustle."
"Joy" tells the true story of Mangano and her rise to becoming the owner of "Ingenious Designs" and the "Miracle Mop," focuses on the character from her childhood to her struggles to start her company. "Joy" will open December 25th.
Also in the cast are Diane Ladd, Virginia Madsen, Isabella Rossellini and Robert De Niro.