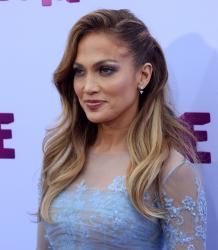 Jennifer Lopez Attends "Home" Premiere with Kids Max and Emme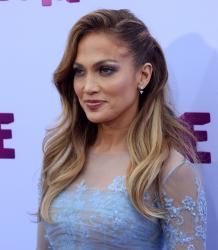 LOS ANGELES, March 23 (UPI) — Dressed in a baby blue lace dress and beige accessories, Lopez, 45, posed on the purple carpet with and without her children, who seemed displeased with the cameras and ready to go into the screening. The actress and singer Marc Anthony welcomed the fraternal twins in 2008.
"I'm excited to see the movie with the kids," Lopez, who voices Lucy on the film told Us Weekly. "The coconuts — I'm super excited, they're excited. They're like, 'Come on let's watch the movie!' I'm like, 'Okay!'"
J-Lo brought her kids to the "Home" premiere — but Max didn't like the camera flashes! http://t.co/5qNwficzgt pic.twitter.com/5UGviu9YRW— Us Weekly (@usweekly) March 23, 2015
"Home" tells the story of Oh, an alien who is on the run from his own people and friends a girl named Tip when he lands on Earth. The film stars Jim Parsons as Oh, Rihanna as Tip, Steve Martin as Captain Smek and Matt Jones as Kyle, and will open in theaters Friday.
Copyright 2015 United Press International, Inc. (UPI). Any reproduction, republication, redistribution and/or modification of any UPI content is expressly prohibited without UPI's prior written consent.
All rights reserved.