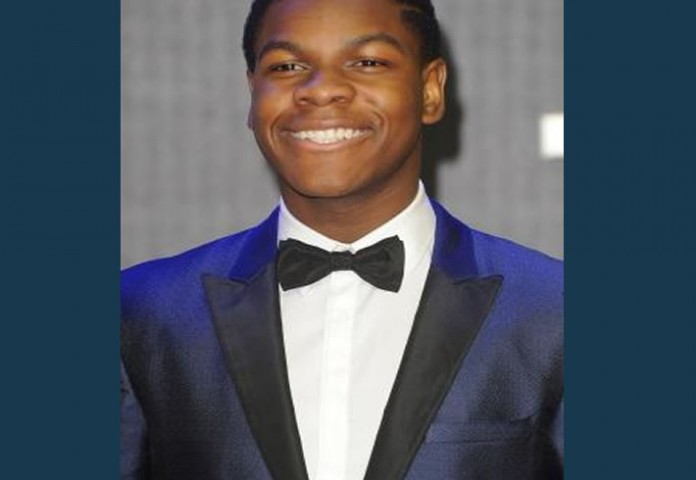 LONDON, England, Jan. 11 (UPI) — John Boyega is looking forward to Star Wars: Episode VIII.
The 23-year-old English actor discussed the forthcoming sequel with British Vogue just three weeks after Star Wars: Episode VII – The Force Awakens opened in theaters.
"[We're] just starting work on Star Wars VIII, the next film, so I'm back to keeping secrets again," he said of the hush-hush project. "It's great. Much darker, but we're very excited … My part in the next film will be much more physical, so I might be in the gym a bit more."
Boyega and fellow newcomer Daisy Ridley starred as Finn and Rey, respectively, in The Force Awakens. The 23-year-old English actress praised Rian Johnson's script for Episode VIII to Variety in December, saying, "It's very good; very good."
"He's sure of himself — kind of like me and John — he's pretty sure of himself and that's helpful, that's like an anchor," she added of her character's relationship with Finn. "And he's brave, he tries to do the right thing, and he risks things for her, and that's never happened to her before."
Boyega made his feature film debut in Attack the Block in 2011. Photos of the actor from a Getty stock photo shoot resurfaced and began to circulate following The Force Awakens, much to his amusement over the weekend.
"Used the money for new trainers," he tweeted of the photos. "I did use my ema back then for drama school. the Air Force 1s lasted about 3 years looooool. Ema had me waiting outside class a few hours early as if there was a check in."
Star Wars: Episode VIII is slated for release in May 2017. Boyega will next star in an adaptation of Dave Eggers' novel The Circle with Emma Watson and Tom Hanks.