John Hurt Announces Cancer Diagnosis
LONDON, June 16 (UPI) — British actor Sir John Hurt has been diagnosed with pancreatic cancer.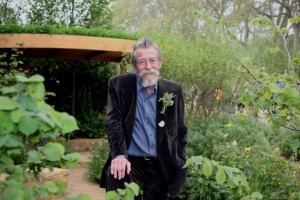 The 75-year-old actor, famous for his roles in "Harry Potter" and "The Elephant Man," announced his diagnosis Tuesday morning. He says he will continue to work on his ongoing projects as he undergoes treatment.
"[I] am more than optimistic about a satisfactory outcome, as indeed is the medical team," he told the Press Association. "I am continuing to focus on my professional commitments and will shortly be recording Jeffrey Bernard Is Unwell (one of life's small ironies!) for BBC Radio 4," he said.
Hurt, knighted earlier this year for his services to his art, is currently working on seven separate projects including the upcoming "Tarzan" film and The History of Love, according to IMDb.
About why he decided to make his health issues public, Hurt said: "[I've] always been open about the way in which I conduct my life and in that spirit I would like to make a statement."