Johnny Depp May Face 10 Years in Prison for Dog Smuggling
SYDNEY – May 26, 2015 (UPI) — Johnny Depp could face up to 10 years in prison for breaking Australia's strict quarantine laws for bringing dogs into the country.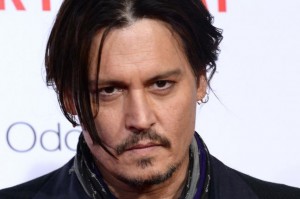 The actor came under fire after authorities discovered that Depp smuggled his two Yorkshire terriers, Pistol and Boo, without adhering to the country's customs laws. The law states that any dog flying into Australia must be quarantined for 10 days to avoid spreading disease.
When officials threatened to euthanize the canines, Depp flew his pets back to the United States.
According to the Sydney Morning Herald, the "Pirates of the Caribbean" actor could face either a decade behind bars or a maximum fine of $340,000.
The pilot who flew the dogs could face up to two years in jail for his role in the matter.
ABC 612 Brisbane reported that Agriculture Minister Barnaby Joyce said, "But if we start letting movie stars — even though they've been the sexiest man alive twice — to come into our nation [and break the laws], then why don't we just break the laws for everybody?"
Depp has been filming "Pirates of the Caribbean: Dead Men Tell No Tales" in Australia.