LOS ANGELES, Aug. 25 (UPI) — Lily-Rose Depp revealed she falls on the LGBTQ spectrum over the weekend.
The 16-year-old daughter of Johnny Depp and Vanessa Paradis announced the news by modeling for photographer iO Tillett Wright's expansive Self Evident Truths project, which features portraits of 10,000 Americans who don't identify as "100 percent straight."
"I'm so proud of my baby girl @lilyrose_depp," Wright captioned Depp's photo on Instagram. "She decided she wanted to be in @selfevidentproject because she falls somewhere on the vast spectrum, and I couldn't be happier to welcome her to the family."
Depp is the 9,958 person to take part in the campaign, which Wright intends to eventually display in front of the Washington Monument. The teenager's stepmother, actress Amber Heard, and model Cara Delevingne are among the other celebrities who participated.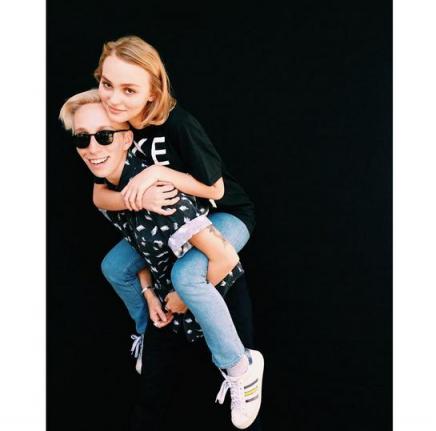 Depp is the eldest child of Johnny Depp and Paradis, and sister to 13-year-old Jack. The teenager made her modeling debut in Oyster magazine and was named the new face of Chanel eyewear this year, and will co-star with her dad in the upcoming movie "Yoga Hosers".