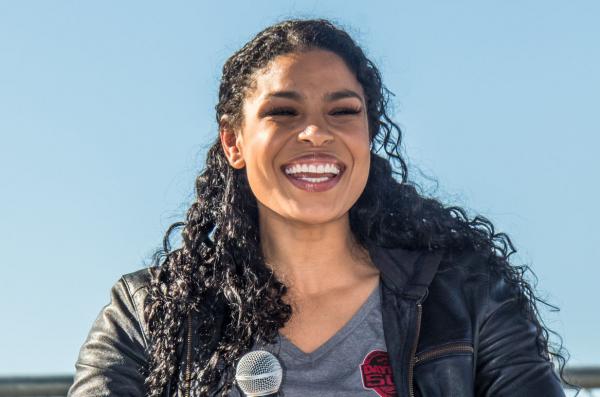 Nov. 14 (UPI) — Jordin Sparks announced her pregnancy Tuesday after secretly marrying over the summer.
The 27-year-old singer said in an interview with People that she's pregnant and expecting her first child with husband Dana Isaiah in the late spring.
"We're both really excited," she gushed. "He's been like, 'I want to shout it from the mountain tops!' We're really proud to be married to each other and to be celebrating this."
Sparks and Isaiah quietly eloped while on vacation in Hawaii with a small group of friends in mid-July. The couple were shocked to learn Sparks is pregnant just weeks after sharing their wedding news with family and friends.
"It's been really crazy because everything changes," the singer shared. "Once we got over the initial shock of it, now again just like it is with the marriage, to be able to share that this amazing thing is happening, it's such a great thing. We did this together!"
"This is the best part [of life] so far because I have [Dana] and I have this little one and I have a new family," she added. "I'm the most content I've ever been in my life."
Sparks had hinted at the news with a mirror selfie Monday on Instagram, but covered her baby bump with a poncho. Fans congratulated the "American Idol" Season 6 winner in the comments, with one person writing, "Congratulations on your new married life and new addition to your family."