Katherine Rees, Former Miss Nevada, Faces Meth Charges
LAS VEGAS, July 10 (UPI) — Katherine Rees was charged with four meth-related felonies this week.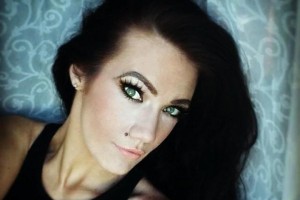 The 30-year-old former Miss Nevada USA, who was stripped of her crown over explicit photos in 2006, is accused of trafficking in a controlled substance, sale of a controlled substance and two counts of conspiracy to violate the uniform controlled substances act.
 Rees
allegedly sold drugs
to someone identified as "J. Peacock" in September 2014, and was found with 5.3 grams of methamphetamine the next month. Las Vegas Justice of the Peace Joe Sciscento issued a $50,000 arrest warrant for the former beauty queen Wednesday.
Rees was previously charged with resisting arrest after a traffic violation in 2008, and and avoided drug paraphernalia and marijuana charges by pleading guilty to possession of a drug not for interstate commerce in 2012.
"I don't do drugs," she said on Australian series "Border Security: Australia's Front Line" after being questioned for cocaine and meth at Sydney airport in 2009. "I don't use cocaine. I don't use any kind of pill, no kind of Xanax, no anything. I don't use anything."