Sunday Spotlight: LaVonne Wells: Good Grief

SALT LAKE CITY, UTAH – July 19, 2015 (Gephardt Daily) — LaVonne Wells is a speaker, intuitive and empowerment liaison specializing in leadership and 'all things angels.'
One of the aspects of her work is called 'Grieve2Honor' which emerged as a result of the despair experienced through the loss of her daughter. It inspired LaVonne to help other parents learn how to express sorrow in a healthy manner, while allowing the action of healing to commence.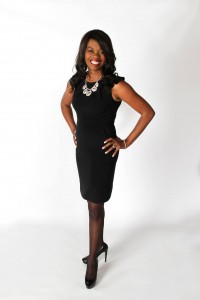 Her ability to connect to the spirit while providing compassionate understanding and insightful answers during a time of need makes LaVonne's services a rare find. She helps individuals move forward in a positive way by allowing the process to simply unfold naturally, as it should.
LaVonne recognizes that we hold all answers within ourselves but acts as a catalyst to help men and women find clarity and awaken resolutions that currently lay dormant. Her intuitive abilities began as a child who experienced many challenges yet worked through them with the full acceptance that she was never alone. Now, she hopes to instill this same knowledge in everyone.
She adamantly enjoys watching the delightful way life begins to unfold as a result of people becoming more tuned in to him or herself.
You can contact LaVonne Wells at www.facebook.com/grieve2honor
Like Us on Facebook for more stories from GephardtDaily.com