Lionsgate Announces Acquisition of 'Genius' Starring Jude Law and Nicole Kidman
HOLLYWOOD – May 13,2015 (UPI) — Lionsgate has landed the rights to a new film, "Genius", about writer Thomas Wolfe and renowned editor Max Perkins.
Based off the initial casting — including Jude Law, Colin Firth and Nicole Kidmanamong others — "Genius" is already off to a head start.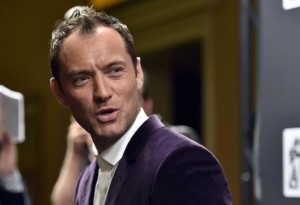 Law will play Wolfe, the 20th century novelist best known for "Look Homeward, Angel" and "Of Time and the River." Firth will play Perkins, the famous literary editor credited with bringing Earnest Hemingway, F. Scott Fitzgerald and Wolfe to stardom.
"Genius" also stars Nicole Kidman, Laura Linney, Guy Pearce and Dominic West, who are set to play Aline Bernstein, Louise Perkins, Fitzgerald and Hemingway respectively.
The film is based off of "Max Perkins: Editor of a Genius," written by A. Scott Berg. No release date has been announced yet.
The entertainment company announced the acquisition at Cannes along with "Sea of Trees," starring Matthew McConaughey, Deadline reports.