LOS ANGELES, CALIFORNIA – August 27, 2015 (Gephardt Daily) —  Main Dog Productions has signed deals with Purdie Distribution for the North American theatrical, and Samuel Goldwyn Films for digital and streaming rights to the coming-of-age, faith-based film, "Once I was a Beehive."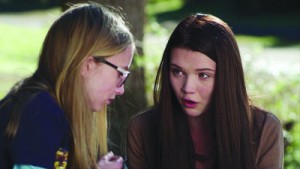 The feel-good, family comedy just launched its North American theatrical debut in areas along the Rocky Mountains, where it was shot, and will be hitting cities across the country this September. Digital and streaming distribution to follow.
Writer/director Maclain Nelson ("The Saratov Approach") tells the story of Lane (Paris Warner), a 16-year-old girl still mourning the death of her father when her mother plans to re-marry, a Mormon man, of all things.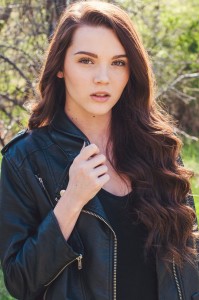 And while they're on their honeymoon, Lane reluctantly agrees to join her new anxiety-ridden step-cousin Phoebe (Mila Smith) on a week-long Young Women's camping trip. At first, she is standoffish and the girls are a bit cliquish, but over time they are able to bond over the increasingly ridiculous situations that this camp trip throws at them.
Each of the girls has a chance to show their unique skills and help each other overcome nature, the elements and the harsh realities of growing up as a teenage girl.
In the end, Lane learns to respect and even experience the spirit that is inherent with this group of girls and the Christian values they cherish. Through her friendship with her new cousin and from the leaders of the camp, she also finds a way to deal with the loss of her father and gains hope that she may see him again.
Equally important, the group of Mormon girls learn a great deal from Lane's unique example and perspective.  She helps bring the group closer together as young women.
Brandon Purdie, from Purdie Distribution, states: "This is not only a highly entertaining and edifying film, but it is the best reviewed and received comedy to come out of Utah since Napoleon Dynamite.
"Building on the success of The Saratov Approach, I knew these filmmakers have what it takes to make a quality film ready for theaters."
Ian Puente, vice president and general counsel of Samuel Goldwyn Films, negotiated the deal for North American digital and streaming rights. He stated: "We are excited to be working with Main Dog and Purdie to bring this wonderful film to a broad audience."
"We are ecstatic to have the support of our distributors. Purdie handled our last film, The Saratov Approach, and we saw great success theatrically; we knew we wanted to team up again for Beehive," states Main Dog Productions, Jake Van Wagoner.  
"This is our first venture with Samuel Goldwyn Films and we are proud to be working with such a trusted name in entertainment. We anticipate an exceptional response from audiences nationwide and look forward to a new partnership with them."
"Once I was a Beehive" will be coming to theaters across the nation this fall in the top 40 DMA's and on over 200 screens.