OGDEN, Utah, Dec. 7, 2019 (Gephardt Daily) — Utah jazz saxophonist Joe McQueen has died at age 100.
Known for his gritty voice and his smooth alto sax, McQueen came to Ogden in 1945 to play two weeks, and ended up staying 74 years.
And he played not only Ogden, but had steady gigs and appreciative audiences up and down the Wasatch Front, often playing with close friend and fellow musician Brad Wheeler.
"At 10:20 am this morning, Joe McQueen received the highest honor and accolade in his life, he transitioned from this world to the spirit world and is now with his mother and grandmother as well as his Lord and Creator," said a Facebook post issued by Wheeler.
"He has been living his whole life for this day. He told me to tell everyone not to cry for him, that when you think about him to think about all of the blessings he had received, and know that he had lived a full and meaningful life."
McQueen was Texas born and Oklahoma raised, and discovered music at age 14 while visiting an aunt, he told Gephardt Daily in a 2016 interview.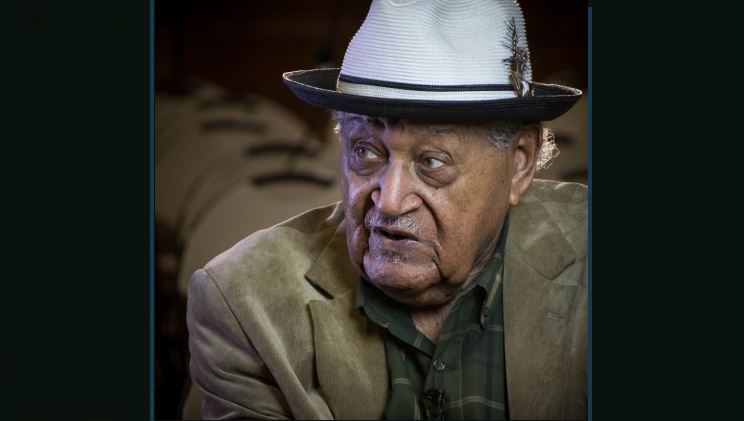 McQueen was visiting his aunt when her son, Herschel Evans, who played with Count Basie's band, stopped by and left his saxophone on a bed. Young Joe picked the instrument up.
"So he came in the house and I threw the horn on the bed and ran out," McQueen said, smiling at the memory. "And he said, 'Come on back, Joe, come on back. Tell me what was you doing,' I say, 'I don't know,' I says, 'I don't know, I just picked that horn up and I don't know nothing about it.'"
Evans taught McQueen how to run a C major scale, then handed him the horn.
"So I did what he showed me how to do, and he said, 'Joe, didn't you tell me just now you never had, it's the first time I ever had my hands on one of those horns?' He said, 'Well, I don't believe it. The average person can't even make a sound when they first try to play a horn.'"
McQueen had natural talent and could make a living playing the saxophone, his cousin said. And McQueen decided to do just that.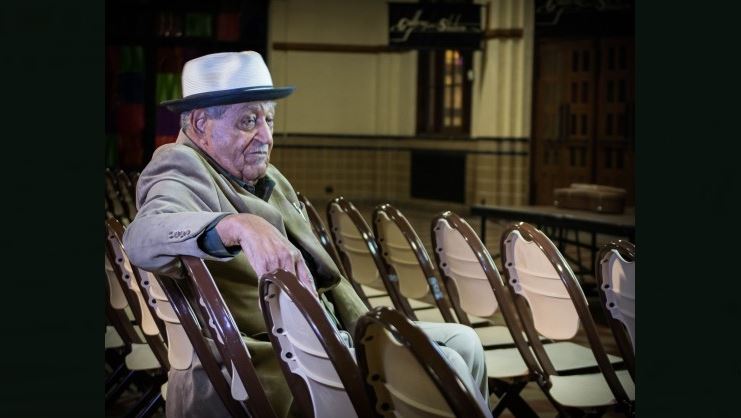 McQueen was 26 and had been playing professional gigs for a dozen years when he landed in Ogden with his bride, Thelma, 22. He and a fellow musician got in a fight and ended up in jail, learning upon release that their band leader had absconded with their pay from playing Ogden.
But O-Town was a jumping town back then, with passengers from 80 or more trains stopping daily at Union Station. So McQueen decided to stay awhile.
Besides playing with his own bands, McQueen had a chance to perform with Charlie Parker, Count Basie, Duke Ellington, Dizzy Gillespie, Hoagie Carmichael, Lester Young and Paul Gonzalves, most of them without leaving the area.
McQueen also picked up other jobs, working for a decade as a redcap at Ogden's Union Station and teaching automotive skills for years at Weber State University.
But it was his music that allowed McQueen to make social changes in his adopted city.
"Back when I first came here I think it was damn near like the deep South," McQueen said of the racial segregation he found upon arrival.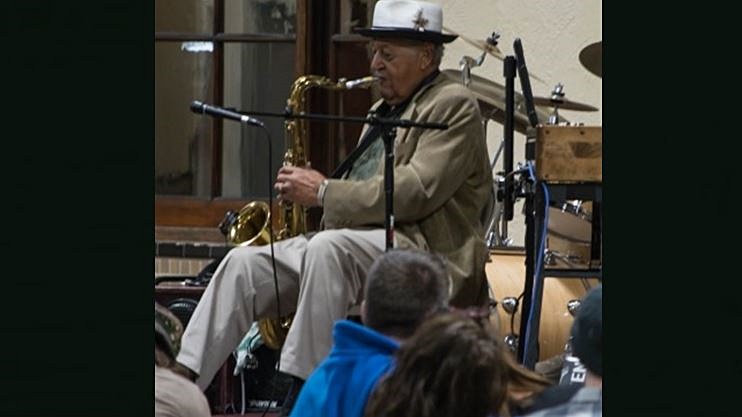 McQueen was allowed to play for black audiences or white, not mixed. In most cases, he chose to play for his own African American community, and he always drew a good crowd. He played downstairs at the Porter and Waiters Club, a place created so black people could have a place to eat out.
Before long, white fans were coming to hear McQueen play.
"When that happened, the police came immediately to break it up," he recalled. "But some of them white kids got up in the cops' face, saying, 'I am free, white, and 21, and you can't tell me what to do…So them cops stood up there with their mouths open."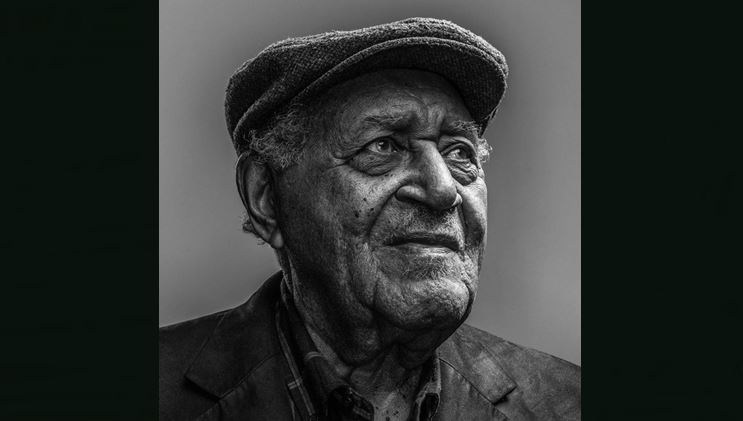 With his increasing popularity, owners of white clubs in Salt Lake City started asking McQueen to play.
"And I said, 'Why should I play for you?'" McQueen said, smiling at the memory. "'I can play down here and everybody can come, and I can make more money than I can down there.'"
The chance to book McQueen eventually convinced club owners to open their doors to all races, and to book McQueen and his band at full pay.
"I'm going to tell you what, money will do a lot of things," McQueen said. "Money is the root of all evil. That's what they tell you all the time. Those guys saw what was going on down there because I saw two of three of them come to the club, so they decided, 'If they can do it down there I can do it, too.'"
McQueen was also the first area musician to form a racially integrated band, he said.
"So that's what started it, and that's what really broke down that segregation in Utah," McQueen said in the 2016 interview. "A lot of people don't know that."
McQueen was honored many times, not only for his jazz stylings, but for his role in Utah history. In 2002, Gov. Mike Leavitt declared a Joe McQueen Day. For McQueen's 100th birthday on May 30, he was again honored by the Utah Legislature.
In the 2016 interview, McQueen said he was sometimes embarrassed by the endless attention, which he said he could not understand.
"That's the thing what gets me," he said. "I don't do a damn thing but play a horn. That's all."
Below, see a video Gephardt Daily made of McQueen playing at Union Station. Beneath that, read more of Wheeler's moving Facebook tribute to his friend.
● ● ●
From Wheeler:
Thank you to everyone who has reached out to me. I've been trying to find the words to talk about what Joe means to me and to express how I'm feeling but it's hard right now ….. We were definitely very special friends. He made me feel like I was a part of his family and promised me before he passed that we would always be connected …. after getting the call this morning to come now … and getting to the care center to see his body ….. it only took an hour before I could hear Joe telling me what to do and how to navigate the situation at hand …. ( he held up his end of the bargain ).
It was 74 years ago today that Joe and Thelma came to town and literally changed the world we all live in…. it is also now the anniversary of his passing.
At 10:20am this morning Joe McQueen received the highest honor and accolade in his life, he transitioned from this world to the spirit world and is now with his mother and grandmother as well as his Lord and Creator. He has been living his whole life for this day. He told me to tell everyone not to cry for him, that when you think about him to think about all of the blessings he had received, and know that he had lived a full and meaningful life.
I'm trying to respect his wishes, but it's hard not be emotional.
I was asked by Joe's church this spring to give a speech at his 100th Birthday party, below is the contents – it's a lot of what's already on my mind. Please bare with me as I come to terms with the events today over the course of the next few days
Here's the speech:
We're all here today for two reasons.
We're all here because we love Joe, and in some way or form he has impacted our lives.
He has related to us either experientially or emotionally, inspiring us, educating us, informing us, awakening us, connecting us.
We are also here at Joe's church today, because Joe's FAITH is the foundation and corner stone for everything that Joe does, and for everything which Joe has experienced.
It's the reason for every relationship he has with each one of us, …and as he would tell you …. for every gift he's received.
I've struggled the last few weeks trying to think what to say about Joe on this special occasion here at his church, in front of his dearest family and friends .. as well as you… The spiritual community that sustains him and nurtures his faith in the Lord.
When I think about Joe I'm sure the same thing happens to you that happens to me…
I think about how lucky I am to know him, how inspiring he is, how vital he is, how aware he is, how grateful he is, how loving he is, how patient and nurturing he is.
Many of you know the first time Joe and I spent time together, I called him on the phone and asked if we could hang out – Joe said yeah come over right now … He had me meet him in the alley beside his house. When I walked up the driveway I found Joe standing with a rubber hose in one hand, a boat oar in the other hand, and a wheel barrel full of wet cement in front of him.
He look me in the eye and said "You wanted to hang out right? I thought we could lay some concrete together!"
For several years I had thought Joe put me to work… exploiting me as young labor…. It wasn't until a few years later with an open heart, some guidance, and a fresh perspective, that I realize Joe wasn't working me…. He was actually working ON me.… Breaking me down.
Joe was putting me into relationship with him, setting me up to receive some much-needed mentorship and guidance.
I'll never forget the moment he asked me after we finished working on the shed "what do you do for other people? How do you give back to the community?" I really didn't have an answer.
Joe told me "I've got a feeling someone is going to ask you to do something that might be hard for you to say yes to … but I want you to do it anyhow."
Shortly there after I was asked to teach some kids to play harmonica by the folks in charge of the Egyptian Theatre. When I had heard the words "some kids" I thought they meant 15 or 30 students … so I agreed and told them to let me know how many there would be after they had everyone signed up.
A week later they came back and told me they had me set up 800 kids.
I panicked… being a-self taught musician, I wasn't sure how to teach music to others…. I was worried folks will see me as a con artist or Pied Piper trying to get paid for something I might not be qualified to do.… to be honest i was kind of mad at Joe for setting me up – I was in this and had to figure a way out … Somehow I figured a way to write my own tablature and developed a method to teach children to play Harmonica. I told my self teach them the who, what, when, where, why and how about the BLUES and came up with a curriculum … somehow it all worked. I got awards, and accolades and write ups in the paper.
Today I'm proud to say that I've taught over 27,000 kids how to play harmonica. I'm also proud to say that it didn't take me long to realize what Joe was trying to teach me, that it feels good to do things for others – and that itself is the greatest reward.
As Joe says it's better to be selfless instead of selfish. It's what truly makes someone rich.
Some of you know Joe and I had an accident together about three years ago. I don't want to go over the details too much because sometimes it makes me emotional. But I do want to say a couple things about it that it impacted my life profoundly and spiritually as a result of it.
For those who don't know – with abbreviation- one day while I was helping Joe parallel park his car in Salt Lake City as we were going to help our friend Steve Williams raise money on the radio … I got out of the car and helped guide Joe into his parking space … somehow as things were going on – his car jumped gears and shot back quickly and pinned me and my leg between his car and the car behind him.
After he pulled forward and I fell to the ground there was a moment while we waited for the ambulance … where I thought I was going to bleed to death. I told Joe I was scared that I thought this was it, I really thought i was gonna die … I told him to tell my mother I loved her, and I told him that I loved him as well.
I remember Joe looking me in the eye telling me that he wouldn't let me die. I remember him pulling my belt off my pants, wrapping it around my leg like a tourniquet… , then at 97 years old at the time … getting down on one knee holding my head with his left hand and holding both my hands with his right hand…. and then praying to the lord that I would be okay.
That moment has been one of the most profound experiences I've ever had in my life. It made me feel secure when I felt afraid made me feel loved when I felt scared it made me feel that whatever was gonna happen was gonna be OK. It gave me great calm and has been a moment of spiritual awakening and rebirth for me.
Joe came and visited me in the hospital the next day. He told me for my benefit and not for his, That God and not struck me down, that I wasn't being punished – and that actually .. there was a gift in this experience for me to discover and that everything we experience as hard as it may be at times to go through is all a gift for everyone to discover. Joe encouraged me to be open to the lord and to be open to being able to have a different perspective on what was going on.
A few days later while I was sitting in my room by myself, a Catholic priest from South Africa stared at me in the doorway of my room and asked me why I was in the hospital. I told him a story about Joe, how we met, I told him about the concrete … as well as the talks we had in the shed – how Joe had taught me to do things for others, I told the priest how despite myself being a young white Caucasian blues guy and he being an older African-American jazz guy had somehow … despite our differences … had become close friends.
At the end of our talk I looked to the priest and said "Father, Joe told me that there was a lesson for me to learn from all this, what is it that the lord trying to tell me, … what is it that I'm supposed to understand".
In a thick accent he looked me in the eye and told me the reason I was alive and that I still had my leg was because "God thinks about you when you think about other people" and that God was thinking about me.
I started to cry. I looked up and I told him it was Joe who taught me the joys of doing things for other people and that I was mostly doing it not to disappoint Joe, and that my heart hadn't always been in it all the way as it should be … that I was sometimes on foot in and one foot out.
The priest said it didn't matter … that I had done at anyhow … and that what's the Lord was trying to tell me. It humbled me.
It was at the moment I realized Joe had saved my life twice, once in the past and once in the present.
I know I'm not the only one who feels this way about Joe. I'm sure many of you here feel your own lives altered or even saved because of something Joe may have said or done for you. Joe is never afraid to speak about his love of the Lord and how the love of the Lord has shaped and impacted his life.
When I was younger I used to think Joe only fixed cars in the shed behind his house but now that I'm older, I realize he's also been fixing souls. Not only i did I graduate from St Joseph's High School, I also realize I graduated from St Joes garage school.
Joe – i hope you realize for a lot of us your like a Lighthouse on a rocky shore – shining a bright light for all of us to set our moral and spiritual compasses, guiding us through the storms and the tribulations of life – giving us an example by which to live by.
Thank you for sharing your perspective and your passion for the Lord with all of us.
Before I close … I want to say just a few more things I've learned from Joe that have impacted my life and will impact yours as well.
One of my favorite quotes the Joe often says comes from Martin Luther King " Hate is to heavy a burden to bare… for me I choose love"
Joe quoted Mr. Burrell to me the other day – "hate is like swallowing poison hoping that it makes someone else sick" … if you have hate in your heart drop it right now.
Another thing that Joe often says to me "BRAD when you pray to the Lord don't ask for anything for yourself … only ask for others, always remember every moment is a gift and that no matter how hard things seem there's always something to be grateful for, and that everything is happening for a reason all the time ".
My favorite quote from Joe's grandmother and one of the first things Joe taught me was " Nothing ruins a duck worse that it's Bill" – there's nothing worse than talking about yourself too much sometimes rather than quacking all the time – sometimes it's best just to be quiet. Be Humble, always always be humble.
Joe I know this attention is hard on you, I know none of the plans you made or any of the things you've set out to do in life, did you ever do with the intent of getting attention.… I know you feel undeserving and that your not any more special than anyone else.
But like you tell me …about myself – it's also true with you … that the lord is using you as a vehicle to shape and inspire the rest of us…
Somewhere along the way during your life … as you always say to everyone on the bandstand at the end of your shows… The good Lord took a liking to you Joe.
I also have no doubt Joe, that both your Mother and your Grandmother are looking down at you right now with great pride and joy with all that you've accomplished. You came from very humble beginnings … without much, honestly without anything g … orphaned at an early age, overcoming so many obstacles that many of us could never comprehend… all that you've been able to achieve and accomplish is nothing short of amazing and inspiring. Joe … you truly are the richest person I know … you are loved by so so many people.
Thank you Joe for being my friend
Thank you Joe for making me feel like your grandson and for making me feel a part of your family and your life.
Thank you Joe for holding my hand and for praying for me,
Thank you Joe for praying for all of us.
Thanks for being patient, thank you for being kind, thank you for being loving. Thank you for sharing your faith and teaching us to be spiritual.
You often say "I know the good Lord loves saxophone or I wouldn't be here", but I think it's more than that Joe …. I think the good Lord loves you because you always think about other people …. and because of that Joe the Lord thinks about you every day.
Thank you Sister Mitchum for asking me to talk today … for praying for me … and for letting lean on your faith to be able to speak today. Thank you to Pastor Petty and this congregation for spiritually nurturing and sustaining Joe who helps to inspire us all.
God bless Joe McQueen.
As my grandma used to say love is reflected in love.
Amen.