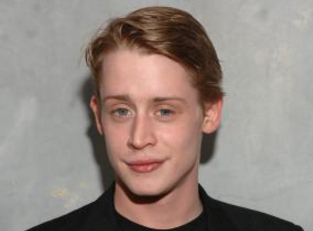 NEW YORK, April 7 (UPI) — Macaulay Culkin is perfectly content staying out of the spotlight.
The 35-year-old actor explained his absence from public life while promoting the movie "Adam Green's Aladdin" in an interview with Vulture.
"I'm a man in his mid-30s who's essentially retired," the star said of his years-long hiatus from acting. "I kind of go where the wind takes me a little bit."
Culkin says he spends his days painting, writing and "whatevering" in his lower-Broadway loft in New York. The actor said the area's changed since he first bought the place in 1999, although he goes out infrequently.
"I'll take walks at two or four in the morning, because there's nobody out on the streets and it's easy for me to go unnoticed," he revealed.
Culkin skyrocketed to fame after starring in "Home Alone" and its sequel in the early 1990s. He started spending more time in Paris after realizing he was able to walk around in the City of Light without being stopped by fans.
"Even if I don't get bugged, it's looming, it's there," he said of fan recognition in the United States. "It turned out [in Paris] they recognized me, they just didn't care. I was like, 'Where have you people been my entire life?'"
Culkin voiced characters on "Robot Chicken" from 2005 to 2010 and made several appearances on "The Jim Gaffigan Show" in 2015 after a six-year hiatus from television. He will play Ralph in "Adam Green's Aladdin," which opens April 15.