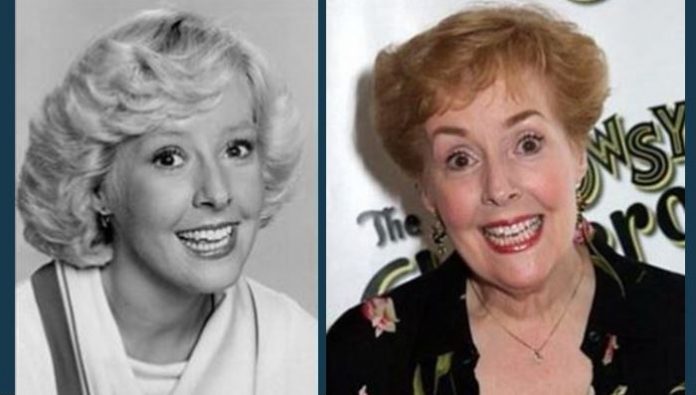 April 16, 2019 (Gephardt Daily) — Georgia Engel, the actress best known for her role as Georgette Franklin, the wispy-voiced naif on The Mary Tyler Moore Show, died Friday, April 12, in Princeton, New Jersey. She was 70.
Engel, a gifted actress who earned five Emmy nominations, played the role of Georgette  with a wide-eyed, innocent demeanor and wicked comedic timing that drew laughs whenever she spoke.
Her career included appearances on several popular TV shows, including a recurring role in "Everybody Loves Raymond," for which she received three Emmy nominations.
Engel began her career in the theater, performing on Broadway in 1969 "as a replacement player near the end of the run of 'Hello, Dolly!'," according to the New York Times. She returned to the theater in later years, performing in New Jersey as recently as last year, the Times reported.
Her passing was announced by her friend and executor, John Quilty, who said the cause of death is undetermined because Engel was a Christian Scientist and didn't see doctors.