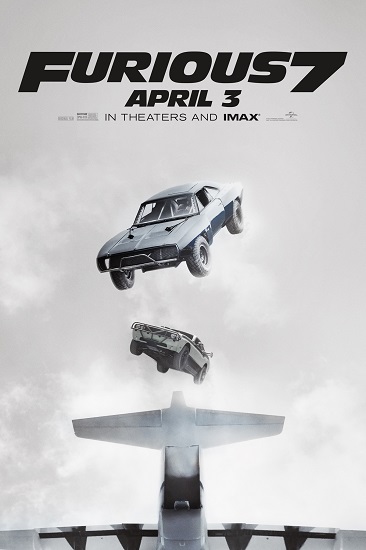 Movie Review: "Furious 7"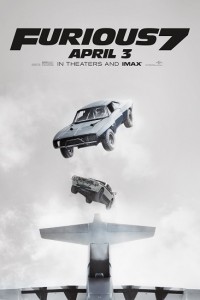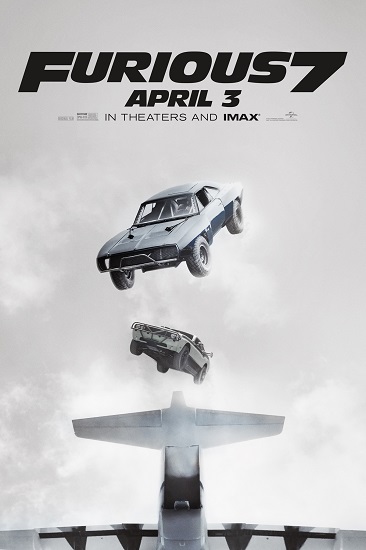 MPAA Rating: PG-13
Running Time: 140 minutes
Toscano's Take:
Rating: B-
"Furious 7," the seventh film in the "Fast and Furious" series, stars Vin Diesel, Dwayne "The Rock" Johnson and the late Paul Walker.
In this chapter, Dominic and the gang have to deal with the vengeful brother of a mercenary they went up against in the sixth film, played by perennial tough guy Jason Statham.
"Furious 7" is exactly what you'd expect it to be… tough guys, tough chicks, tough cars and tough stunts.
Yet at its core, the film isn't tough at all. In fact at times "Furious 7" is overly sentimental and sappy. It seems that after each act of violence, the movie counters with some kind of saccharine-filled moment, hitting you over the head with its message of "family first."
The violence in the film is comic bookish leaning more toward the "A-Team" than anything else, after all the film is PG-13. The audience I was with found most of the action just ridiculously funny at times. Not that that was a bad thing, as the humor added to the over-all film experience.
"Furious 7" is also trying to tie up a lot of loose ends as it is figuring out what to do with Paul Walker's Brian O'Conner character.  Walker was tragically killed in 2013 as filming began
After Walker's death, going ahead with the project was a difficult decision for everyone. Vin Diesel, who also produced the film, has said it's the hardest movie he's ever done but decided to continue to honor Walker.
In the end "Furious 7" does it's job and entertains. It gets a B- and is rated PG-13.
Will there be a "Fast & Furious 8"? I think the door is open and the franchise will continue. What do you think? Let us know in the comment box below.
________________________________________________________________________________
Starring:                                       Studio:
Paul Walker                                                                 Universal Pictures
Vin Diesel
Dwayne "The Rock" Johnson
Jason Statham
"Furious 7" (also known as "Fast & Furious 7" and "Furious Seven") is an American action film. It is the sequel to the 2013 film "Fast & Furious 6" and the seventh installment in the "Fast & Furious" film series. The film was written by Chris Morgan and directed by James Wan. It stars Vin Diesel, Paul Walker, Dwayne Johnson, Michelle Rodriguez, Jordana Brewster, Tyrese Gibson, Ludacris, Lucas Black and Jason Statham. With the previous three installments being set between "2 Fast 2 Furious" (2003) and "The Fast and the Furious: Tokyo Drift" (2006),  "Furious 7 "is the first film of the series to take place after "Tokyo Drift."
The film marks the final appearance of Paul Walker, who died on November 30, 2013 with filming only half-completed. After Walker's death, filming was delayed for script re-writes, and his brothers Caleb and Cody Walker were used as stand-ins to complete his remaining scenes.