WOODLAND HILLS, Calif., May 20, 2016 (Gephardt Daily) — Alan Young died at the Motion Picture and Television Home in Woodland Hills, Calif. He was 96.
Young is best known for playing architect Wilbur Post, who owned the talking horse "Mr. Ed" on the CBS comedy series. The show ran from 1961 to 1966.
Young's career spanned seven decades in movies and on television.
During his long career, Young also guest starred in many TV shows such as "The Alan Young Show," "Star Stage, "Death Valley Days," "ER," Sabrina: Teenage Witch" and "Murder She Wrote."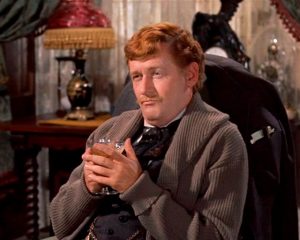 Young's film career included starring roles in 1952's "Androcles and the Lion" and 1960's "The Time Machine,' in which he co-starred with Rod Taylor. Young had a cameo appearance in the 2002 remake of the film in which he played a flower store owner.
Young's last professional role was in 2016 as narrator for a new version of "The Time Machine." The film is in post production.