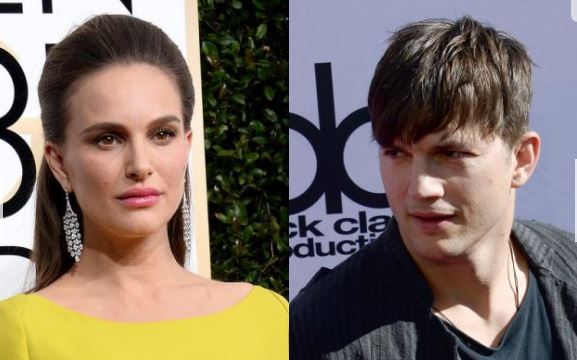 LOS ANGELES, Jan. 11 (UPI) — Natalie Portman says Ashton Kutcher once made thrice her salary for the same film.
The 35-year-old actress said Kutcher was paid three times more than her for the 2011 romantic comedy "No Strings Attached" while discussing Hollywood's gender wage gap in the February issue of Marie Claire U.K.
"I knew and I went along with it because there's this thing with 'quotes' in Hollywood," Portman explained. "Your quote is the highest you've ever been paid. His quote was three times higher than mine so they said he should get paid three times more."
"I wasn't as [expletive] as I should have been. I mean, we get paid a lot, so it's hard to complain. But the disparity is crazy," she told the magazine.
"Compared to men, in most professions, women make 80 cents to the dollar. In Hollywood we are making 30 cents to the dollar," the star said.
Portman and several other actresses, including Emma Stone and Amy Adams, had touched upon equality issues in a roundtable with The Hollywood Reporter in November. Portman said at the time that one of her goals is to accomplish more for girls and women.
"It feels very urgent right now to make change in local communities. Right now it feels really important to push female leadership. We need to teach girls to be bosses now. Now. Like yesterday," she said.
Jennifer Lawrence, Maggie Gyllenhaal and Sandra Bullock are among the other stars who have spoken out about the gender pay gap. Lawrence admitted in an essay for Lenny Letter in 2015 that she initially didn't push for equal pay because she didn't want to seem "difficult."