September 15, 2015 (Gephardt Daily) — Gravitas Ventures has just released its full-length trailer for Jason Aron's "Back in Time," the new documentary about "Back to the Future."
Aron's documentary focuses on the impact the film has had, and the success it has achieved, connecting with so many fans all over the world celebrating so many of the people and artists behind the film.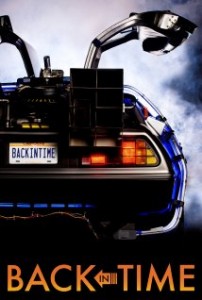 The film features clips and footage about Doc Brown's DeLorean, as well as lots of interviews with the names behind the film such as Robert Zemeckis, Steven Spielberg, Michael J. Fox and Christopher Lloyd.
The film is set to be released on October 21, 2015, the 30th anniversary of the original "Back to the Future."
Below is the original trailer for 1985's "Back to the Future."