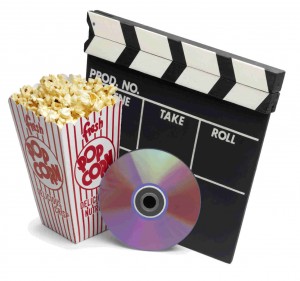 SALT LAKE CITY, Utah, Sept. 6, 2016 (Gephardt Daily) — Two films are making their way to the video rental shelves today.
"Money Monster" opened in theaters May 13 and did a domestic total of $41 million in its 14-week run. The film did better overseas, garnering $52.1 million in its foreign release. "Money Monster" has a worldwide total of $93.1 million.
"Now You See Me 2" opened in theaters June 10 and took in $65 million during its 12 weeks in release domestically. The sequel did an additional $258.9 million in its foreign release, bringing its worldwide total to $324 million.
Money Monster
Starring: Julia Roberts and George Clooney
Rated R

"Money Monster" is directed by Jodie Foster and filmed in real time. George Clooney and Julia Roberts are cast as financial TV host Lee Gates and his producer Patty, who are put in an extreme situation when an irate investor, played by Jack O'Connell, forcefully takes over their studio.
During a tense standoff broadcast to millions on live TV, Lee and Patty must work furiously against the clock to unravel the mystery behind a conspiracy at the heart of today's fast-paced, high-tech global markets.
"Money Monster" offers up a few tense and well-crafted moments, but the film isn't treading on any new ground. As I was watching it, I felt as if the film was borrowing some of its plot from films like "John Q," "Firewall," "Inside Man," "The Taking of Pelham 123," and "The Hostage Tower."
What saves "Money Monster" is the performances by George Clooney and Julia Roberts. Clooney, who plays the star of the TV financial advice show "Money Monster," is an arrogant and cocky host. As he comes face to face with the outcome of a financial prediction gone wrong, he begins to understand how the big banks affect the little guy.
Julia Roberts as Patty, the director of the TV show, has a constant commentary going on with Clooney's character through an earpiece. Roberts pretty much is explaining to the audience what's transpiring as police, media and the financial world are converging on the TV station.
In the end, "Money Monster" is an audience-pleasing, popcorn-muncher with good performances by the cast and solid directing from Jodie Foster. But I did take a full grade off for its heavy borrowing from other hostage films.
It gets a B and is rated R.
Now You See Me 2
Starring: Jesse Eisenberg, Woody Harrelson, Morgan Freeman and Mark Ruffalo
Rated PG-13
One year after outwitting the FBI and winning the public's adulation with their Robin Hood-style magic spectacles, The Four Horsemen resurface for a comeback performance but are captured and blackmailed by an unknown puppet master.
Once again, it's up to the magicians to unmask the villain and clear their names.
At first, "Now You See Me 2" seems like an uninspired copy of the original film. But give this one a bit of a chance, especially if you liked the first one.
Director Jon M. Chu has added his touch to the franchise (yes, there's going to be a "NYSM 3")  by allowing our heroes some great stunts mixed with humor and magic. The film has a feeling of "Ocean's 11" meets "Fast and Furious" about it.
"Now You See Me 2" gets a B and is rated PG-13.