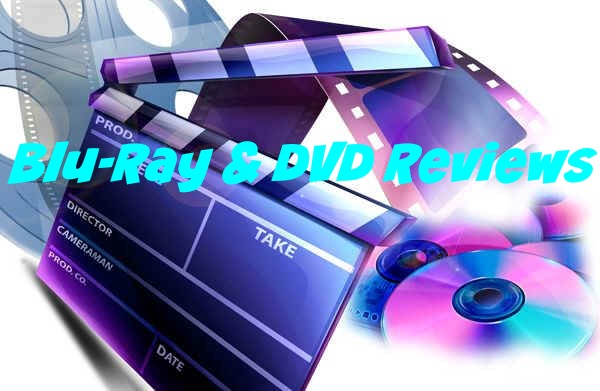 SALT LAKE CITY, Utah, Aug. 23, 2016 (Gephardt Daily) — Three new films are available for home viewing as "The Huntsman: Winter's War," "The Nice Guys" and "Ratchet & Clank" come to Blu-ray and DVD.
"Ratchet and Clank," based on the popular video game, didn't pull much in box office terms. The animated film, starring the voices of Rosario Dawson, John Goodman and Sylvester Stallone, opened April 29 and earned just $8.8 million in its 6-week run.
"The Nice Guys," starring Russell Crowe and Ryan Gosling, debuted May 20 to $11.2 million and went on to earn $36.2 million over its 13 weeks in release.
"The Huntsman: Winter's War," starring Chris Hemsworth, Charlize Theron, Emily Blunt and Jessica Chastain, opened April 22 taking in $19.4 million its premiere weekend. The film, which is a prequel to "Snow White and the Huntsman," brought in $48.0 million domestically and a global total of $164.6 million.
The Reviews:
The Huntsman: Winter's War
Starring: Chris Hemsworth, Jessica Chastain, Charlize Theron and Emily Blunt
Rated PG-13
In this prequel to 2012's "Snow White and the Huntsman," set in a land where love is forbidden, a war between rival queen sisters Ravenna (Charlize Theron) and Freya (Emily Blunt) escalates.
Eric the Huntsman (Chris Hemsworth) and fellow warrior Sara (Jessica Chastain), who were raised from childhood to protect Freya, try to conceal their forbidden love as they combat Ravenna's wicked intentions.
"The Huntsman: Winter's War" is a wonderfully filmed sword and sorcery movie with some stunning special effects. Also worth mentioning is the amount of time spent focusing on the female warriors. The film was well balanced in providing scenes where the women were more than eye candy.
The film does have its flaws, such as the use of the film's dwarf warriors as mostly comic relief. "The Huntsman: Winter's War" also suffered from pacing problems, but I think ultimately, audiences will enjoy this film slightly better than its predecessor.
It gets a B and is rated PG-13.
The Nice Guys
Starring: Russell Crowe and Ryan Gosling
Rated R
In this anti-buddy comedy, a mismatched pair of private eyes investigate the apparent suicide of a fading porn star in 1970s Los Angeles.
Russell Crowe and Ryan Gosling turn 1977 L.A. on its ear in this very funny comedy directed by Shane Black. Crowe and Gosling are well balanced as they bumble through a murder investigation with just about everyone on their heels.
"The Nice Guys" is a tip of the hat to great '70s detective films and TV shows without trying to parody them. I found the film refreshing, funny and worth the time and rental to see it.
It gets a B and is rated R.
Ratchet & Clank
Starring the voices of Sylvester Stallone, John Goodman and James Arnold Taylor
Rated PG
Based on the popular video games, "Ratchet & Clank" tells the story of two unlikely heroes as they struggle to stop a vile alien named Chairman Drek from destroying every planet in the Solana Galaxy.
In their quest, they must join forces with a team of colorful heroes called The Galactic Rangers in order to save the galaxy. Along the way they'll learn about heroism, friendship, and the importance of discovering one's own identity.
"Ratchet & Clank" is a film trying too hard to please everyone and it gives off a feeling of desperation. The comedy in the film is a bit stale and forced. But that being said, the animation is crisp and the voice work is top notch.
"Ratchet & Clank" is a very watchable film, but far from the kind of family movie that can be enjoyed over and over again.
It gets a C and is rated PG.