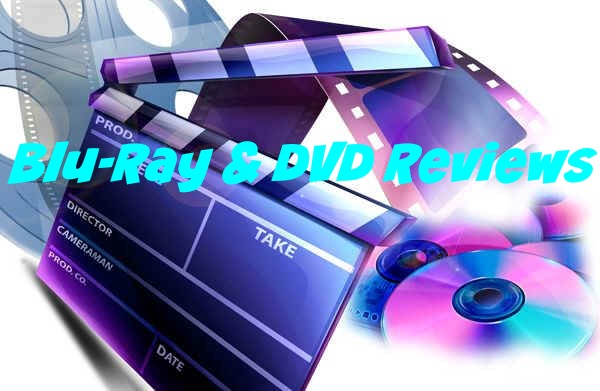 SALT LAKE CITY, Sept. 27, 2016 (Gephardt Daily) — Three films are being released for rental and download today.
"Central Intelligence," starring Dwayne Johnson and Kevin Hart, opened on June 17 to a $35.5 million weekend. The comedy went on to earn a worldwide total of $215.9 million in its 12-week run.
"The Shallows" opened June 24 and earned $16.8 million during its debut weekend. The thriller, starring Blake Lively, went on to take in $118.1 million globally in its 16-week run.
"Mike and Dave Need Wedding Dates" premiered July 8 to a first weekend tally of $16.1 million. The film, starring Zac Efron, Adam Devine, Anna Kendrick and Aubrey Plaza, took home $76.4 million over a 13-week run.
The Reviews:
Central Intelligence
Starring: Dwayne Johnson and Kevin Hart
Rated PG-13
After he reunites with an old school pal through Facebook, a mild-mannered accountant is lured into the world of international espionage.
"Central Intelligence" is a reluctant buddy comedy with Dwayne (The Rock) Johnson as a seasoned CIA agent and Kevin Hart as the milquetoast accountant, who is persuaded to drop everything and pursue the bad guys as his partner.
Johnson and Hart work well together and make full advantage of their physical differences as Hart is a full foot shorter than Johnson. The film also allows Johnson to flex his comedy muscles, as he has some of the best and funniest moments in the film.
All in all, "Central Intelligence" is a ridiculous and broad comedy that manages to offer a little sweetness in the mix.
It deserves a B and is rated PG-13.
The Shallows
Starring: Blake Lively
Rated PG-13
Blake Lively is Nancy, a young woman dealing with the recent death of her mother. As she surfs on a secluded beach, she is attacked by a great white shark.
Stranded on an outcropping of rocks only 200 yards from shore and bleeding badly, she must pull together all of her ingenuity, resourcefulness and fortitude before the tide comes back in.
It's so easy to compare any shark film with "Jaws" and that is certainly true with "The Shallows." The film does tip its hat to the Steven Spielberg film enough for the audience to understand the producers know you're going to make those comparisons.
But those parallels disappear quickly as soon as the film takes off and the audience begins to feel the tension building.
It's directed by Jaume Collet-Serra, who is no stranger to tense action having helmed "The Orphan," "Non-Stop," "Unknown" and "Run All Night." Collet-Serra takes his time to properly build the film into a white-knuckle ride.
But it is Blake Lively that makes "The Shallows" work. The actress conveys the right amounts of fear, inspiration and humor to make her character believable and very human.
"The Shallows" won't make you forget about "Jaws," but it will get you on the edge of your seat.
It deserves a B and is rated PG-13.
Mike and Dave Need Wedding Dates
Zac Efron, Adam Devine, Anna Kendrick and Aubrey Plaza
Rated R
Hard-partying brothers Mike, played by Adam Devine, and Dave, played by Zac Efron, place an online ad to find the perfect dates for their sister's Hawaiian wedding. Hoping for a wild getaway, the boys instead find themselves outsmarted and out-partied by their dates, played by Anna Kendrick and Aubrey Plaza.
Every so often, a frat house comedy comes along that not only leans over the edge and becomes outrageous, but has a kind of simple and sweet charm to it as well.
"Mike and Dave Need Wedding Dates" is that film, because it knows exactly what it is, an R-rated laugh riot.
Both Efron and Devine work well together and compliment each other's rhythm, as does the pairing of Plaza and Kendrick. Plaza is cold and calculating, while Kendrick is coming off of a wedding that wasn't, and is an emotional wreck.
All in all, "Mike and Dave Need Wedding Dates" is an over-the-top comedy with a lot of laughs mixed with a lot of sex jokes and heart.
It gets a B and is rated R.