September 30, 2015 (Gephardt Daily) — There are a few good reasons to visit your local Redbox, Video Download or Video Rental Center!
"Entourage"
Starring: Adrian Grenier and Jeremy Piven
Directed by: Doug Ellin
Rated R
Starring Adrian Grenier, Jeremy Piven and Kevin Dillon and based on the hit HBO series, "Entourage" follows the life and times of movie star Vincent Chase and his childhood friends Eric, Turtle, and Johnny.
The film picks up where the series left off as Vince is back in business with super agent-turned-studio head Ari Gold on a risky project that will serve as Vince's directorial debut.
If you're a fan of the series, the film is more of a reunion than anything else as the producers went all out to grab cameos from just about anyone in Hollywood.
Those cameos provide most of the "funny" in the film, but its an easy laugh when you can get Liam Neeson to flip someone off or Kelsey Grammer to do a street rant.
If you're not a fan of the series, the film is a bit underdone and there's almost an arrogance to it and leaves you with the feeling that if you weren't a regular watcher of the TV series, the message is "too bad, we're not going to explain anything to you."
There are some good moments in the film, but those moments are spaced a bit too far from each other.
In the end, "Entourage" fares only as an average film. It gets a B- and is rated R.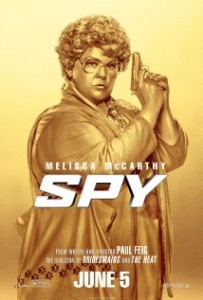 "Spy"
Starring: Melissa McCarthy, Jude Law and Jason Statham
Directed by: Paul Feig
Rated R
Melissa McCarthy stars in "Spy" which focuses on a desk-bound CIA analyst who volunteers to go undercover and infiltrate the world of a deadly arms dealer, and prevent diabolical global disaster.
Along with McCarthy, the spy-spoof stars Jude Law, Jason Statham and Rose Byrne. Overall "Spy" actually has some pretty funny moments and offers up a few good laughs; especially from perennial tough guy Jason Statham, who's unexpected comic turn in this film was a welcome surprise.
But it's Melissa McCarthy who shines in the film as the "invisible" girl behind scenes, finding the confidence to shine on her own.
Overall "Spy" is a likable and fun film. It gets a B- and is rated R.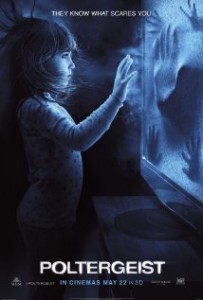 "Poltergeist"
Starring: Sam Rockwell and Rosemary Dewitt
Directed by: Gil Kenan
Rated PG-13
Legendary filmmaker Sam Raimi and director Gil Kenan reimagine and update the classic tale about a family whose suburban home is invaded by angry spirits. Then problems escalate when they take the youngest daughter.
Although I had my doubts about taking a now classic horror movie, updating it and making it work. But Sam Raimi took on the task and actually did a pretty fair job.
The film was paced well and offered enough of a build to ensure a good scare.
And even though there are some familiar moments as the new version uses some of the same scares. They are seen from a slightly different angle.
For some of us, nothing will take the place of the original "Poltergeist." It was a wonderfully scary rollercoaster ride and is firmly embedded in our brains.
That being said, in truth this "Poltergeist" doesn't really rely on the past, it can stand on it's own.
It gets a B and is rated PG-13