PARK CITY, UTAH – October 15, 2015 (Gephardt Daily) — When I was invited to tour the new Park City Film Studios®, I jumped at the chance. As anyone knows I love going behind the 'magic' and seeing talented people working on creative projects.
Park City Film Studios® (PCFS) is a new full-function movie studio servicing the world's film community.
The main studio is comprised of three main sound stages with enough room to build just about any interior or exterior required for filming.
Currently the sound stages are being used for the new ABC-TV series "Blood and Oil", starring Don Johnson, Chase Crawford and Rebecca Rittenhouse. Johnson also serves as the show's executive producer along with veteran producer Tony Krantz. Krantz produced "24" and "Felicity" for TV.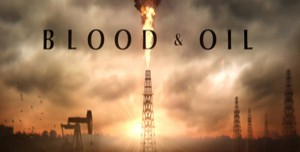 "Blood and Oil" currently has just about every inch of PCFS taken, fully utilizing the studio's production offices, sound stages and surrounding acreage for their outside sets.
Former Utah Film Commissioner, Marshall Moore serves as the studio's marketing consultant and public relations officer. Moore is very proud that Hollywood has embraced the new facility.
"Our best marketing tool and outreach right now is ABC-TV. If ABC's production team is happy, they will let other production teams and production companies know how Utah has treated them."
Moore continued, "In November I'm heading off to the American Film Market and Conference (AFM) to network and to let production companies know that Park City Film Studios is open for business."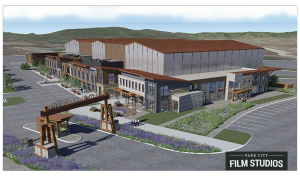 The studio, which was built for the purpose of providing operating infrastructure for motion capture films, includes production space, office space, business/event services, private academia, network television and more.
The first phase of the creative campus at PCFS is now complete and includes sound stages, a warehouse/mill building, production offices, and a pre-calibrated motion capture and virtual stage at the studio's annex facility at Utah Valley University Wasatch.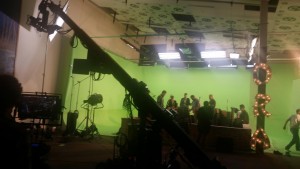 The Wasatch facility just acquired a Previzion System from Lightcraft, an award winning real-time VFX and camera tracking software that, in combination with Lightcraft Technology sensors, can take in live camera images, and key, color and composite CG elements in real time.
In other words, it's an entire visual effects pipeline in a single system. Previzion can be implemented in existing VFX pipelines as the hub that brings post-production capabilities to set. The system is available for rent to any production company needing special effects on the fly.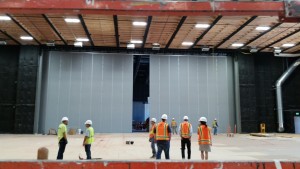 "Phase 2 is designed to supplement the studio with an another sound stage, more production offices and additional post production facilities. Plus it will include a 110-room hotel, restaurants and shops in a village-like atmosphere."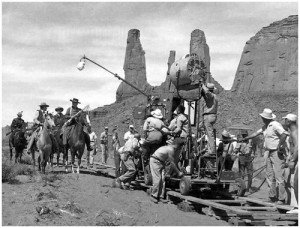 Since Hollywood first started making movies, Utah's diverse natural and built settings have been popular with filmmakers. According to the Utah Film Commission, more than 900 films have been shot in Utah.
Some of the films featuring Utah as a location include:
"Indiana Jones and the Last Crusade" (1989), "2001: A Space Odyssey" (1968), "Butch Cassidy and the Sundance Kid" (1969), "The Outlaw Josey Wales" (1976), "High School Musical" (2006), "The Greatest Story Ever Told" (1965), John Ford's "The Searchers" (1956), "Independence Day (1996)," "Con Air (1997)," "Thelma and Louise" (1991), "She Wore a Yellow Ribbon" (1949), John Ford's "Stagecoach" (1939), and "The Lone Ranger" (2013).