LAS VEGAS, NEVADA – NOVEMBER 12, 2015 (Gephardt Daily) — "Pawn Stars" regular Johnny Jimenez Jr. is facing serious legal problems after being charged with domestic violence for allegedly yanking his girlfriend to the ground, according to TMZ.
According to the police report, cops were called to a Vegas restaurant last month for an assault call. They say when they arrived, just after 4 a.m., they found Johnny's girlfriend but she wasn't talking and Johnny had left the scene.
The police report says cops checked out surveillance video of the incident which showed Jimenez's girlfriend outside the restaurant looking "extremely intoxicated."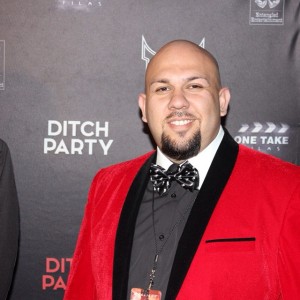 Jimenez followed and while attempting to get her back inside … pulled her purse strap, which allegedly made her fall to the ground. Cops say she appeared unresponsive for a few minutes. Jimenez told cops he was trying to get his girlfriend to eat and sober up. He admitted grabbing the purse, but said he didn't mean to knock her over.
Johnny tells TMZ the video clearly shows he was only trying to help, and he's sure he'll be cleared.
"Pawn Stars" is seen on 'The History Channel.'