NORTH BEND, Wa., Feb. 17, 2016 (Gephardt Daily) — Actor George Gaynes died at his daughter's home in North Bend, Wash, his daughter confirmed. He was 98.
The character actor is best known for playing Commandant Eric Lassard in all seven "Police Academy" films, as well as the grouchy foster parent Henry Warnimont on the 1980s sitcom "Punky Brewster."
Gaynes also starred opposite Dustin Hoffman in the 1982 film "Tootsie," which received 10 Academy Award nominations, although only Jessica Lange won for best supporting actress.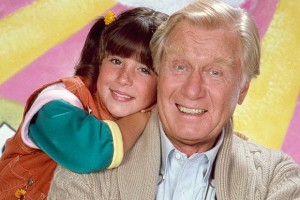 According to the actor's Wikipedia page, Gaynes' other film credits include "The Way We Were," "Altered States" and "Wag the Dog." He appeared in hundreds of episodes of television shows, including "The Defenders," "Mission: Impossible," "Bonanza," "The Six Million Dollar Man" and "Hawaii Five-0," as well as the daytime soap opera "General Hospital."
The Hollywood Reporter spoke with Gaynes' longtime agent Jonathan Howard who said, "The last couple times I got in touch with him, even in his 90s, he was always happy to take the call and consider something,"
Howard continued, "He was really one of the true gentlemen in this business and was working steadily for 50 years or more. A sad, sad loss. But he had a really long, great life."
Born in Helsinki, Finland, on May 16, 1917, Gaynes got his start on Broadway in the '50s, starring in the original production of the musical "Wonderful Town."
Gaynes retired in 2003 and lived in Santa Barbara, Calif., before moving to Washington to stay with his daughter's family.