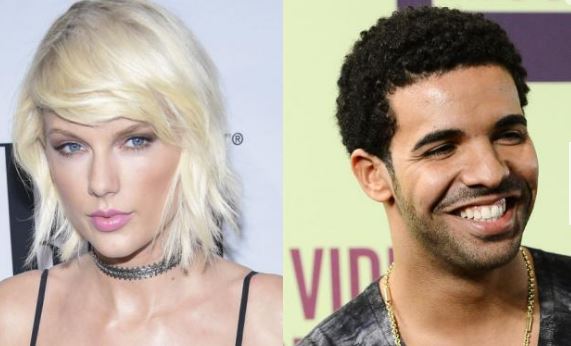 LOS ANGELES, Nov. 3 (UPI) — Music superstars Taylor Swift and Drake are teaming up, music insiders report.
Sources told Page Six the 26-year-old U.S. singer and 30-year-old Canadian rapper, who sparked romance rumors at Drake's birthday party in October, have been working together in the studio.
"They've been in the studio collaborating," an insider said. Reps for the recording artists had no comment.
E! News also reported that Swift and Drake are collaborating on "brand new music." Sources said fans can expect a unique sound from the pair, who have 11 Grammy wins and 56 nominations between them.
"The music they have been working on is different [but] very catchy," an insider said. "They've both been having a great time in the studio."
Swift and Drake had gotten tongues wagging at the rapper's birthday bash Oct. 23 in Los Angeles. The rapper introduced Swift to his mom at the event, TMZ reported, and was also seen getting close to the "Bad Blood" singer.
"At one point Drake and Taylor were seen near the DJ together talking, his arm over her shoulder for a minute like a real friend moment. It looked like they were talking about something deep," a source told E! after the party.
Swift last released the album "1989" in 2014, which debuted at No. 1 on the Billboard 200. Drake released his fourth studio album, Views, in April, which includes the singles "Hotline Bling" and "Too Good."