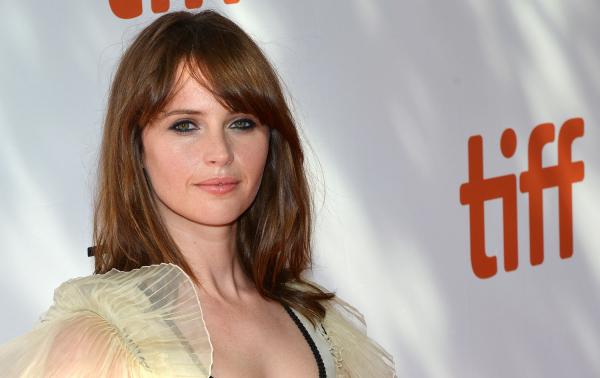 LOS ANGELES, Oct. 13 (UPI) — The origins of main protagonist Jyn Erso (Felicity Jones) are revealed in the second story trailer for "Rogue One: A Star Wars Story."
The clip, released Wednesday, features a young Erso watching as her father is approached by the Empire to help build the all-powerful Death Star.
As the Rebel Alliance learns of Erso's connection to the Death Star, she is allowed to assemble a team of rag-tag fighters in order to rescue her father in hopes of putting a damper on the doomsday device.
"If the Empire has this kind of power, what chance do we have?" asks a Rebel Alliance leader. "We have hope. Rebellions are built on hope," responds Erso.
The trailer also highlights Erso's team, which consists of pilot Cassian Andor (Diego Luna); a grizzled soldier, Baze Malbus (Jiang Wen); a spiritual warrior who believes in the Force, Chirrut Imwe (Donnie Yen); a tall re-purposed Imperial droid, K-2SO (Alan Tudyk); and former Imperial pilot Bohdi Rook (Riz Ahmed).
Forest Whitaker as a much older Saw Gerrera from "Star Wars: The Clone Wars" also pops in to offer sage advice along with Imperial Military Director Orson Krennic (Ben Mendelsohn) who is seen explaining the power of the Death Star to none other than Darth Vader.
Directed by Gareth Edwards, "Rogue One: A Star Wars Story" arrives in theaters Dec. 16, 2016.
Ahead of the trailer's release Wednesday, Disney released a new theatrical poster for the film on Twitter that features Erso with her Rebel team as Darth Vader looms in the background as part of the Death Star.