SALT LAKE CITY, UTAH – July 23, 2015 — (Gephardt Daily) — Salt Lake Comic Con may have won the battle against San Diego Comic-Con, thanks to a decision from the U.S. Patent and Trademark Office (USPTO).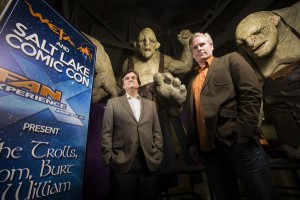 The USPTO granted Salt Lake Comic Con a trademark on its name on July 14; Salt Lake Comic Con officials feel, "This is very good news."
San Diego Comic-Con last year sued Salt Lake Comic Con,claiming the name was too much like theirs and was confusing people. There was an attempt to negotiate, but it never got to the table.
According to the Salt Lake Tribune, co-founder Bryan Brandenburg said, "We're confident that this decision from the USPTO will virtually eliminate this ongoing legal battle." He continued, "By granting us a trademark for 'Salt Lake Comic Con,' the trademark office is literally declaring our right to not only use Comic Con in our name… [but] it further declares that San Diego's trademarked name is NOT 'confusingly similar' to our trademarked name, which is the nexus of the lawsuit."
Despite the decision, it's up to San Diego to make the next move. Organizers are hopeful San Diego will stop and think before proceeding any further.
In the meantime, Salt Lake Comic Con plans to go ahead with the convention, which will be held on September 24 – 26 at the Salt Palace Convention Center, and has recently added actor / director Chris Evans to their growing list of guests.
For more information on the Salt Lake Comic Con just click here.