San Diego Comic-Con says "No" – Salt Lake Comic Con says "Yes" … Get the Picture?
Salt Lake City, July 6, 2015 – (Gephardt Daily) — San Diego's Comic-Con has a ban on "selfie" sticks and other external photo equipment at its convention this year.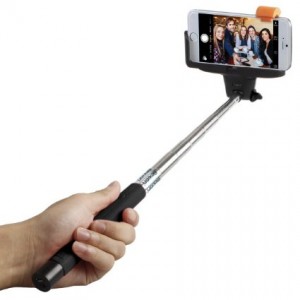 An article in The LA Times says "Comic-Con International (CCI), the parent company behind San Diego Comic-Con banned "selfie" sticks and items like it in its technology rules." Aside from the banning of "selfie" sticks San Diego's premiere comic book and sci-fi convention has also banned drones and any flying objects from their event.
Also not allowed are e-cigarettes and vaping devices.
In the official blog for San Diego's Comic-Con, "TOUCAN," the ban is explained that it "for the safety of the guests attending."
The San Diego Comic-Con rule reads as follows:
"First rule of Comic-Con: have fun. Second rule of Comic-Con: we have some rules that help everyone have fun. As technology changes, so do those rules, and this year we have a few new ones that are important to know and understand in advance.
No Selfie Sticks or Similar Devices at Comic-Con
We know you want that perfect photo of yourself and the gang at Comic-Con and your arms just aren't long enough, but please be aware that selfie sticks, GoPro poles, or any device that extends your camera or phone away from your hand, are not allowed at Comic-Con. With so many people in attendance, protruding cameras or phones sticking up in the air are a definite hazard.
If you're caught with a selfie stick, you will be asked by security to put it away and not use it at Comic-Con.
This includes all of the Convention Center: Exhibit Hall, Programming and Event rooms, etc., and on Convention Center grounds outside, and any official Comic-Con events outside the Center, including the Marriott Marquis, Manchester Grand Hyatt, Hilton San Diego Bayfront, and Omni San Diego hotels, the Horton Grand Theatre, and the San Diego Central Library."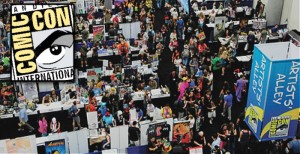 San Diego's Comic-Con starts on July 9.
Locally, the Salt Lake Comic Con, has no bans on "selfie" sticks (as of yet.)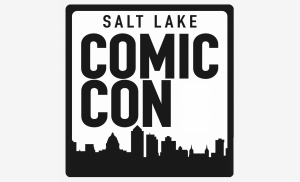 According to a SLCC representative, "there are no bans on "selfie" sticks and the subject has never even come up."
The Salt Lake Comic Con opens September 24 through September 26. This will be the third year for the sci-fi, comic book and movie fan convention. Estimated attendance will be between 130,000 and 140,000 people over the course of the three days.
"This program is clearly a win-win for Salt Lake Comic Con, our fans, media companies, industry websites and nonprofits that we work with to raise money for worthwhile causes," said Bryan Brandenburg, Salt Lake Comic Con's Chief Marketing Officer. "By creating this Share Rewards Affiliate Program with GrowTix, we're expanding the reach and attendance of our convention. But more importantly, we are giving fans, site owners and nonprofits the ability to connect to one of the largest comic cons in the country, while earning tickets and income for sharing our world-class event."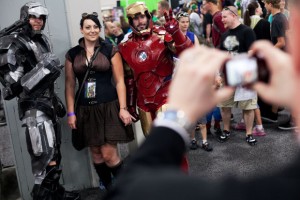 Salt Lake Comic Con and Dan Farr Productions have embraced and supported the nonprofit community by donating over $1 million in cash, tickets and sponsorships in the last 18 months. They have worked with nonprofit organizations like Operation Underground Railroad, Make a Wish, USARA, The Road Home, Millie's Princess Foundation, Firemen and Friends for Kids, Ballet West, The Utah Symphony, First Step House, The Leonardo, Big Brothers and Big Sisters of Utah, Boy Scouts of America, Huntsman Cancer Institute, The Legacy Initiative and the Salt Lake City Veterans Hospital.
Salt Lake Comic Con 2015 will be held at the Salt Palace Convention Center in downtown Salt Lake City, Utah.