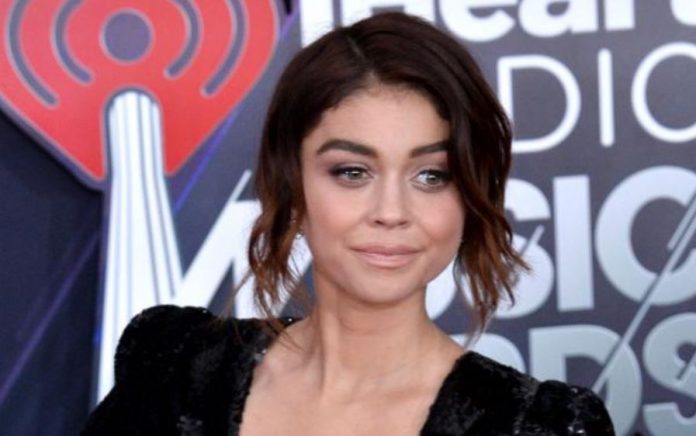 March 22 (UPI) — Sarah Hyland says doctors won't listen to her concerns about "chronic pain."
The 27-year-old actress vented frustration in a tweet Wednesday that doctors are "not listening" to her complaints about ongoing health issues.
"For those who are chronically ill and in chronic pain: Have you had the experience of doctors not listening to you? If so, how do you not tear their heads off with your bare hands? :)," she wrote.
Hyland didn't specify her issues, but appeared to be resting and recovering in a photo on Instagram Stories. The picture shows the star relaxing at home with her dog.
"My life for the next 6 to 8 weeks. I'm ok with it," she wrote.
Hyland has previously spoken about her battle with kidney dysplasia, which required her to undergo a kidney transplant in 2012. She said in May 2017 that her much-discussed weight loss was due to her being put on bed rest for months.
"My circumstances have put me in a place where I'm not in control of what my body looks like. So I strive to be as healthy as possible, as everyone should," the actress said.
For those who are chronically ill and in chronic pain: Have you had the experience of doctors not listening to you? If so, how do you not tear their heads off with your bare hands? 🙂
Hyland is known for playing Haley Dunphy on the ABC series "Modern Family."