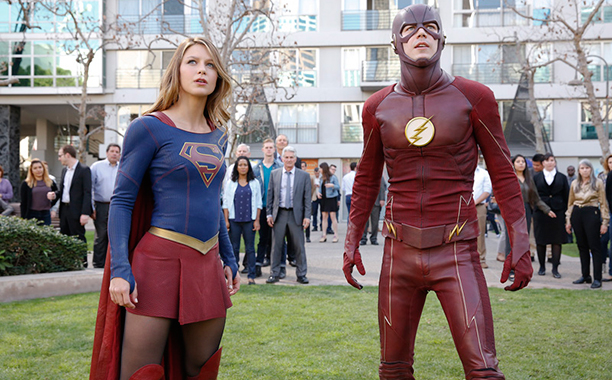 HOLLYWOOD, Calif., Aug. 11, 2016 (Gephardt Daily) — Fans of "Supergirl" and the "Flash" will have something to sing about soon.
The two series which air on The CW will be staging a musical crossover episode, according to Entertainment Weekly.
"Yes, there will be a musical crossover," executive producer Greg Berlanti told reporters at the Television Critics Association's press tour on Thursday. "There's going to be a musical pair of episodes in the back half of the year between 'Supergirl' and 'Flash.'" He added, "I think they're going to be mostly preexisting songs."
"Some of you may know my own personal love of musicals and actors who have been in them, and we have a number of people who can sing across all the shows who will be making some very exciting appearances in the back half of the year," Berlanti said.
"I've probably been leading the charge myself just because my own nexus of loving musicals and loving superheroes," Berlanti said. "So many times it's a musical episode off the set, and I think on all the shows, we love to use all of the character talents as much as possible. We've toyed with who potentially the villain could kind of be. My sense is we'll be very careful about how it is they kind of break into song and there will probably be an element of being in some character's head at the time.'
This crossover is not the same as the four-way crossover between "The Flash," "Arrow," "Supergirl" and "Legends of Tomorrow" that's slated for December.