Denver, September 14, 2015 — (UPI) — Taylor Swift is being sued by a former Colorado radio DJ after he was fired for allegedly grabbing her bottom during a photo op.
According to the lawsuit, David Mueller, known on-air in Denver as "Jackson," took a photo with Swift backstage during a meet and greet he attended with his girlfriend, Shannon Melcher. Swift allegedly claimed that Mueller lifted her "skirt with his hands and grabbed her bottom."
Mueller's filing then described the aftermath which involved Swift's security team verbally abusing Mueller and Melcher before escorting them out of the building. Two days later after a string of phone calls between Swift's management team and the station, Mueller was fired from his job on 98.5 KYGO's Ryno and Jackson show.
The Denver Post reported the incident occurred during Swift's concert at the Pepsi Center on June 2, 2013.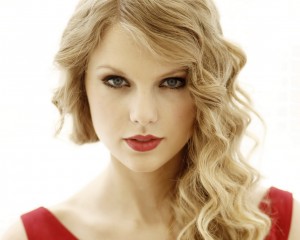 Mueller maintains he never inappropriately touched the pop-star and in the lawsuit claims that following the photo, a co-worker "excitedly told him about his experience meeting Ms.Swift earlier that night," including how the colleague "described and demonstrated how he had put his arms around her, hands on her bottom."
"The contention that Mr. Mueller lifted up Ms. Swift's skirt and grabbed her bottom, while standing with his girlfriend, in front of Ms. Swift's photographer and Ms. Swift's highly trained security personnel, during a company sponsored, VIP, backstage meet-and-greet, is nonsense, particularly given that Ms. Swift's skirt is in place and is not being lifted by Mr. Mueller's hand in the photograph," said the lawsuit.
"The radio station was given evidence immediately after the incident. They made their independent decision," a spokesperson for Taylor Swift told UPI in a statement.
Mueller is looking for Swift to pay for his lost salary, totaling $150,000 a year.